It was our pleasure to host Arts & Business and Capital: Impact Investing in Chicago's Creative Economy, a conversation around impact investing in arts and culture. Discussing innovative ways to drive economic support of the arts and culture sector has the power to mobilize impact investors, creative entrepreneurs, and artists to work together to revitalize cities, create community stability, and enhance social cohesion.
The room was buzzing with conversation between business leaders and creatives connecting over the shared values that brought them together at the event. Laura Callanan, founding partner of Upstart Co-Lab, delivered a keynote that sparked big ideas about this untapped funding stream that may support arts and culture should public and governmental support fall short. Genevieve Thiers, founder of Sittercity.comand professional opera singer, moderated an insightful Q&A following the keynote that allowed the audience to dive straight into the dialogue with personal questions and observations.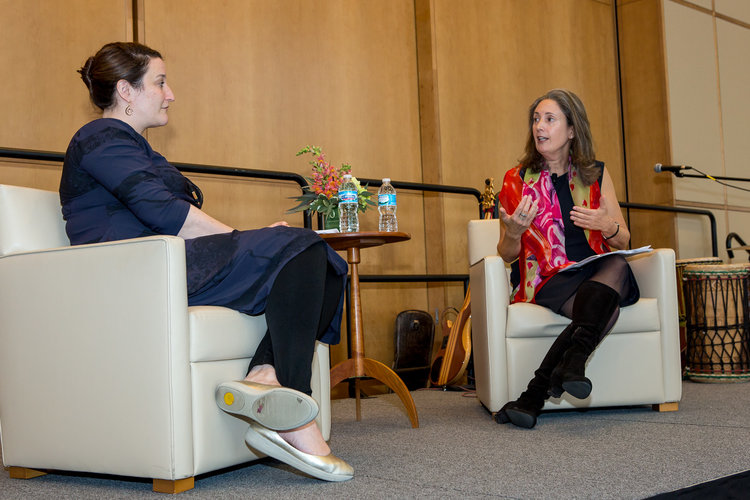 At the Arts & Business Council of Chicago, we know that we are all art makers. So, we'd be remiss to host an event without asking attendees to join us in a little art-making. ShooBooty closed out the luncheon by getting the audience on its feet and singing along to "Put a Little Love in Your Heart." We bet there aren't many luncheons as exciting as this one!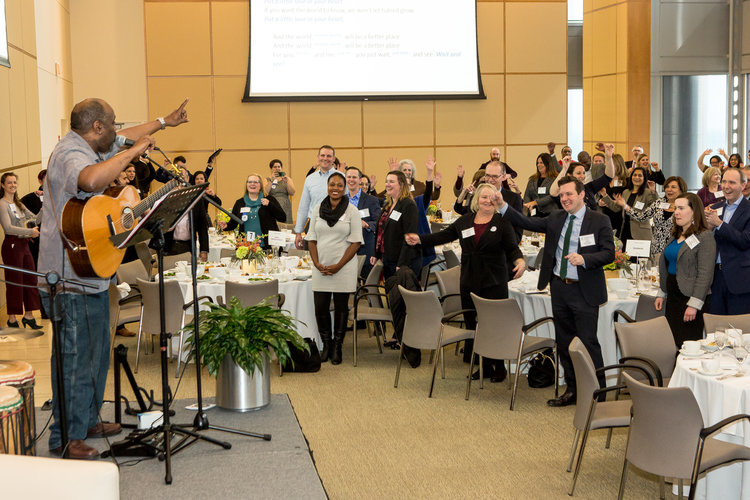 Many of us left asking, "What's next?" How can we bring this fresh perspective on funding and sustaining the arts to Chicago? First things first, corporations, private-sector professionals, and individuals should include arts and culture in their wealth-management portfolios. We know that less than 0.5% of investors put their capital in the arts and culture sector, and yet, about $1.5 billion in investment opportunities are going to open up in that sector over the next four years. The time is now to seize this opportunity. It also doesn't hurt to mention that impact investing returns exceed investor expectations 70% of the time.
But what can artists and creatives do? Advocate for these types of impact investments in the creative economy. Reach out to business leaders to build bridges and create relationships. Mark yourself as an artist-innovator, a socially engaged artist whose practice engages the world in a forward momentum. Great minds don't always think alike – prove to the private sector and individual investors that your artistic practice is important for their double bottom line and social return on investment.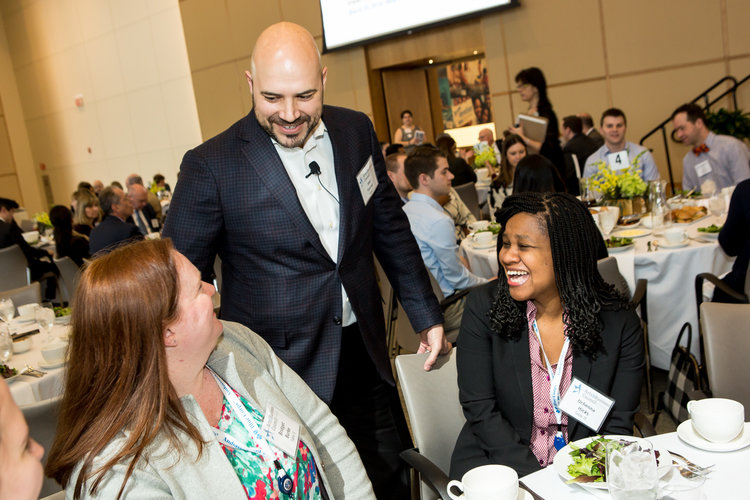 Are you ready to dive deeper into impact investing in arts and culture? We recommend taking a look at these pieces:
·       Upstart Co-Lab Wants Business to Hire More Artists
·       How to Make Impact Investments in the Arts
·       Great Minds Don't Think Alike: Artists as Innovators in Business, Government and Society