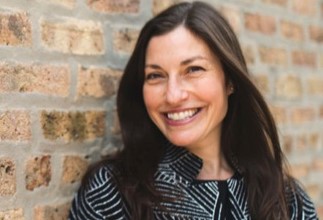 Welcome Darcy Addison – Senior Director of Programs & Partnerships
Darcy will focus on aspects of A&BC's Arts Partners portfolio and its Learning Labs and On BOARD programs.
Darcy is a native to Chicago and her credentials are impressive including having been a Program Officer for the Irving Harris Foundation; a Cultural Programs Associate at DCASE; several roles at Gallery 37; and currently serves on Innovation 80– a new Donor Advised Fund that supports art programs for youth in disinvested neighborhoods. Most recently, Darcy has been an independent non-profit consultant.
Darcy is currently pursuing an MBA at Loyola as a Baumhart Scholar a highly selective, cohort-based within Loyola's Quinlan School of Business for working professionals who seek to drive their careers and their social impact forward simultaneously.
*     *     *     *
Darcy's interest in arts as social enterprise aligns with A&BC's vision and the work we see emerging in our sector.  For example, the key note theme of our 2018 luncheon, presented by Laura Callanan of UpStart Co Lab where we presented innovative ways to drive economic support of the arts and culture sector, mobilizing impact investors, creative entrepreneurs, and artists to work together to revitalize cities, create community stability, and enhance social cohesion.  And increasingly what we see emerging in our own local sector. E.g. current BVA Clients Firebird Community Arts or Awakening Arts; or shifts in arts funding.
You can reach Darcy at daddison@artsbiz-chicago.org; 312-372-1876 x105