The 77 Communities Initiative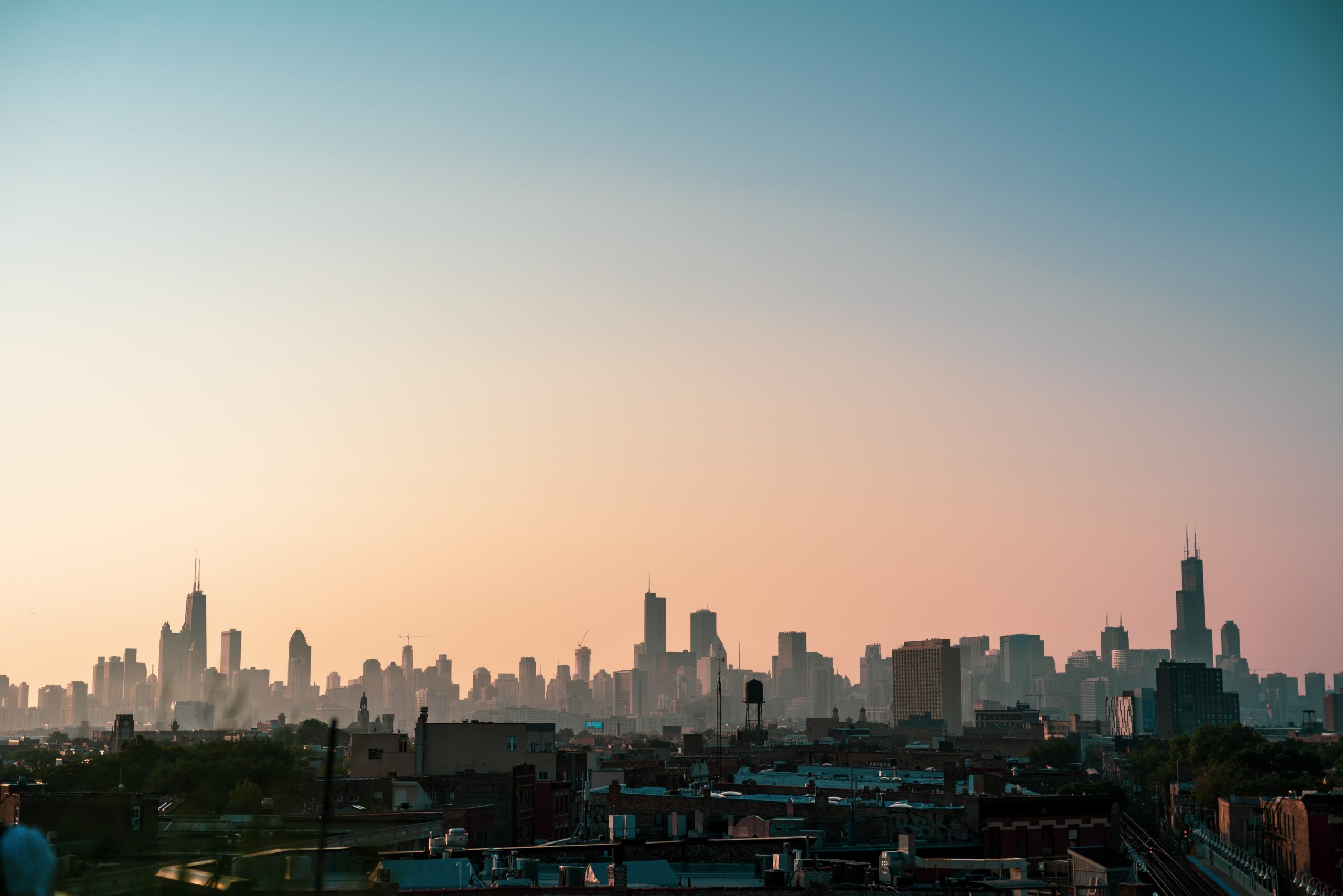 Recent research, extracted from the Point the Way report by Learning for Action of a coalition of Chicago arts and culture funders and capacity builders, shows nonprofit organizations in resource-depleted areas (often communities of color) experience a significant disadvantage in management capacity and infrastructure, often lacking even the capability of determining which issues to address first. Additionally, the Field Foundation of Illinois's Heat Maps show residents in the study area are less than 10% Caucasian, which leads us to understand how racial inequity may be a factor in the decline in Chicago's artistic vibrancy (Since 2015, Chicago's ranking has dropped from 10th to 15th in 2020).
By laying over our own Engagement Map, we see how many nonprofit arts and cultural enterprises we serve in the study area. There is barely any cross over!  So, in response we've avowed, "A&BC will reach all 77 communities by 2020." The impact of the pandemic delayed our ability to reach this goal; but as of 9/1/2022, we are pleased to report we have finally achieved it!
Overview
Starting in January 2019, the Arts & Business Council of Chicago (A&BC) works to expand and deepen its delivery of programs and services through the 77 Communities Initiative (77CI)  – a realignment of resources to prioritize supporting creative enterprises in historically divested communities.
Through 77CI, A&BC:
Gives principal consideration to minorities along with communities and enterprises that are perpetually marginalized in the arts and culture landscape due to historical and cultural, political and socio-economic inequities;
Listens to and builds relationship among volunteers, community stakeholders, and creative-entrepreneurs; and
Co-creates solutions and opportunities to advance our city's creative aspirations and potential, as measured by increased creative production, philanthropic support, earned revenue, and readiness for and paths to capital services and procurement.
Engagement Strategy
Methods of engagement, to date, include having:
Mapped all 77 Communities, acknowledging (as of 1/1/19) we had engaged with art makers in only 36 (47%) of our 77 Communities;
Developed a strategy to engage with art makers in the other 41 Communities, by 12/31/20 and despite the disruptions from the pandemic, finally achieved our goal – now having reached all 77 communities;
Invited and settled a cohort of 10 ALAANA (African, Latino(a), Asian, Arab and Native American) organizations to work together in 2019 & 2020 to co-create a capacity building plan (7 of these organizations come from the aforementioned 41 Communities);
Modified our volunteer training and orientation to integrate anti-racist education that provides critical perspectives on racial inequities in arts and culture landscape and art and culture funding;
Expanded and diversified our volunteer corps, which is central to our delivery of services, so that communities will be the direct beneficiaries of those who work and/or live in those communities; and
Researched and wrote the 77 Communities Briefs, which illuminates, expands and challenges concepts of "traditional" demographics and what is considered a cultural asset, especially those that are arts-adjacent. Additionally, the Briefs recognize opportunities for partnerships that promote community and economic development though the creative sector. The Briefs are provided to A&BC's Board & Volunteers as an extension of the programmatic changes we've made to undo racist theories and practices in our work; and will be used to re-engage Corporate Partners and to identify future Annex sites.
SEE ANNEXES
Things We're Thinking About
For more information on 77CI, email info@artsbiz-chicago.org.