Annexes
The Arts & Business Council of Chicago (A&BC) offers Annexes as part of the 77 Communities Initiative, a realignment of resources to prioritize supporting art makers, cultural workers, and creative enterprises in historically marginalized communities.
Annexes is a community-centered program to provide capacity-building opportunities for historically marginalized arts and cultural organizations, collectives, and groups. The relevance of Annexes is grounded in the lack of capacity-building opportunities in the arts, cultural, and nonprofit sectors in historically underserved communities; and the need to develop a diverse and equitable creative economy in the city. The Chicago Park District (CPD) is our partner for this program.
A&BC recognizes its origin story cannot be separated from "best management practices" rooted in white ideologies. Therefore, to become an inclusive organization, A&BC has been working internally to challenge these ideologies by committing to equity-building, transparency, and accountability. These internal efforts inform how we are approaching Annexes.
Annexes will meet its goals by:
Co-shaping professional development opportunities

with

community members and building sustainable relationships with them.
Strengthening the organizational capacity of arts and cultural organizations through consulting, programming, and mentorship.
Implementing culturally responsive project management and evaluation methods; co-creating agendas, goals, communication systems, and success metrics with local arts organizations and cultural workers.
Providing stipends for listening sessions and all related activities.
Read more background information about the 77 Communities Initiative and Annexes in the section below.
Anatomy of Annexes
Annexes 1.0: Community Outreach 
August – October 2022 
Annexes will include a community outreach phase, where A&BC staff will attend CPD's summer and fall events to meet local creative entrepreneurs and organizations. The first three projects will take place in CPD's Cultural Centers, including:  
 During these outreach campaigns, A&BC staff will: 
Pre-assess community needs by actively asking about local members' challenges and needs. This information will shape the content and approach of the listening sessions in phase two.

 

Collect information about community-based arts and cultural organizations as well as artists and creative entrepreneurs through a sign-up sheet and invite them to participate in our next Learning Lab so they can learn about our offerings. 

 
 Annexes 2.0: Research and Planning with community members 
October 2022 – February 2023 (timeframe may vary depending on community members' availability and time)
The second phase includes building relationships in North Lawndale, Austin, and Little Village through listening sessions and ongoing conversations. These sessions aim to find an alignment between the resources of A&BC and the community's needs.  
We will plan one to two listening sessions in all three neighborhoods with community members to find points of intersection between our resources and local arts organizations' needs.
Annexes 3.0: Program Launch 
The outcomes will depend on conversations held with community members and organizations.
About the 77 Communities Initiative (77CI) and the Arts & Business Council's (A&BC) commitment to equity
The 77CI is predicated on the following research:
Field Foundation "Heat Maps" (2016)- outlining a study area where less than 10% of residents are Caucasian. The Fdn. found an incredible divestment of resources leading to a nexus of poverty and trauma that align with communities of color in Chicago.
"Point The Way" report (2017) from a coalition of Chicago capacity-building funders.
Chicago Park District's (CPD) (2021) report "Reflections and Motions for an Equitable Artistic Ecosystem"
The Chicago Department of Cultural Affairs and Special Events in partnership with DataArts recently created a database (2022) identifying art makers who not only do not receive funding but who also have never applied.
A&BC's PRAXIS
Throughout our internal capacity-building (2018) to center racial equity within our organization, and the subsequent development of the 77CI, three key factors critical to creating successful partnerships to assist Chicago's art makers have emerged:
Relationships Matter

: A&BC is building relationships to establish creditability so as to be 'invited in' as a guest, rather than asserting any inherent right, legacy, or opinion that it has something to offer. In a dynamic sector like the arts, there are endless opportunities to establish connections through organizational growth and staff transitions. A solid relationship provides mutual opportunity for each party to benefit as roles and networks continuously expand.
To do this

work takes time

. We find some people want to meet only between 'traditional' business hours or rush through education and tough conversations about systemic factors causing inequities and injustices; we term it "rushing to closure." A&BC believes this is rooted in white privilege: that is, to call a beginning or end to something and to specify "outcomes". We acknowledge racism has existed in the USA for 600 years and it might take as long to eradicate it.  We are open to adapting or jettisoning approaches/programs/services, to build upon our 35 years of experience.

'Accountability' is key to building equity

. Relative to #2 above, our new knowledge requires us to create space and take time to reflect; the 77CI, and any praxis, embodies reflection before action. A&BC's candid consideration of its ability to RESPOND holds us ACCOUNTABLE. Understanding how nascent and start-ups operate, A&BC staff extends themselves to meet Chicago's creatives beyond "office hours" in our communities to continually inform next steps.
How Can A&BC Facilitate 77CI?
A&BC is still the city's only organization with a mission to connect the culture and corporate communities.
A&BC is structurally designed to act as a connector and encourage private sector investment within the community. A&BC's position at this unique intersection creates the opportunity to develop prosperous communities, focusing on Main Street, with the support and collaboration of LaSalle Street.
Due to relationships built through the 77CI, A&BC "knows someone in the community." While the original, granular plan to create community-based Annexes has been sidetracked by the COVID-19 crisis, A&BC continues to develop its "77 Communities Briefs", where we gather relevant data, to go deeper into our own understanding and appreciation of community assets. We use this information to acquaint our staff, board, and volunteers working in the community.
More about the Arts & Business Council of Chicago
VISION
We see a world where creativity is universally valued as a resource with limitless potential for social and economic impact.
MISSION
Our programming serves Chicago's cultural workers and enterprises to ensure community vitality and an equitable creative economy.
VALUES
Relationships Matter– We value kindness, sincerity, and honesty as they inspire empowerment and transformation.
Diversity Builds Capacity – We value the inclusion of multiple identities and perspectives, enabling us to make better decisions.
Mutuality is Essential– We value partnerships with those who also champion policies and practices of social equity and justice.
EQUITY
We commit to championing policies and practices of social equity, centering those who have been historically marginalized in order to empower a more just and creative Chicago. In our effort to contribute to real change, we will raise questions of equity among our stakeholders, and support change in our organization and the arts and cultural sector at large. We encourage our partners to join us as we listen, learn, and grow.

Allstate is proud to support A&BC for their commitment to our diverse cultural community.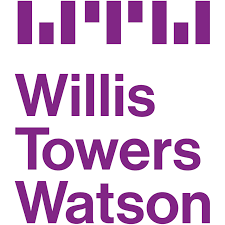 Annexes are in part supported by Willis Towers Watson (WTW). WTW aligns with A&BC's value that "diversity builds capacity."

Community members' stipends and hospitality fees for Annexes 2.0 are in part supported by The Chicago Community Trust.