Think & Do Tanks
Do you have a business-related question? Get it answered at a Think & Do Tank!
The Arts & Business Council of Chicago (A&BC) offers Think & Do Tanks as part of the 77 Communities Initiative, a realignment of resources to prioritize supporting creative enterprises in divested communities. These half-day business consulting events and resource hubs, presented in partnership with the City of Chicago Park District's Arts & Culture Unit (ACU), serve to meet artist-entrepreneurs and organizations where they are – in community!
Think & Do Tanks are designed to address the immediate needs of Chicago's creatives and in collaboration with local partners. Through these immersive and experience-based community engagement events, businesses also benefit from the opportunity to:
Engage Chicago's diverse neighborhoods
Develop and advance community relationships
Build sought-after employee competencies
Facilitate mutual learning and growth
…all while advancing local community and economic development efforts.
What Happens at a Think & Do Tank?

Participants engage Business Volunteers for the Arts®—skilled Chicagoans, consultants, and subject matter experts in the areas of business planning, strategic planning, board governance, marketing, communications, human resources, accounting, and more—via one-hour, in-person consulting sessions. During their time together, participants tackle the pressing issues, organizational challenges, and burning questions that may be preventing them from growing their creative enterprise. Expect to walk away with actionable advice, concrete recommendations, and the essential knowledge needed to get things done!
All Think & Do Tanks include community area-specific activities, networking, and a welcoming space for dialogue. A&BC staff will also be on-site to offer advice, provide referrals, and assist in service provider navigation.
How It Works
Participants choose a consult date and location from any number of upcoming Think & Do Tank offerings and are matched with Business Volunteers for the Arts®. There is no limit to the number of hours any participants may register for, but the availability of subject-matter expertise may vary from event to event. Our management consulting focus areas include:
Concept & Development Planning
Board Governance
Financial Management
Income Generation
Audience Development & Marketing
Staffing & Structure
Facilities
Think & Do Tanks are open to all and invite walk-ins. Consultations require advance registration and open in the month of February.
What Can Participants Get Help With?

Developing a business plan, adaptive plan, or strategic plan;
Creating a board manual, bylaws, expectations, give/get policy, matrix, or role descriptions;
Defining and refining key messaging, branding, target audiences, or information management systems;
Creating a SWOT analysis, budget, financial policies, or plan for building cash reserves;
Developing staff/board retreat agenda, activities, and focus areas;
Generating a marketing plan, media relations plan, or engagement plan;
Creating job descriptions, HR policy manuals/handbooks, or organizational charts; and
Much, much more!
Who Should Attend:
Chicago-area artists, creatives, culture-makers, and artist-entrepreneurs;
Arts, cultural, and creative organizations; and
Community groups, collectives, residents, organizers, and change agents!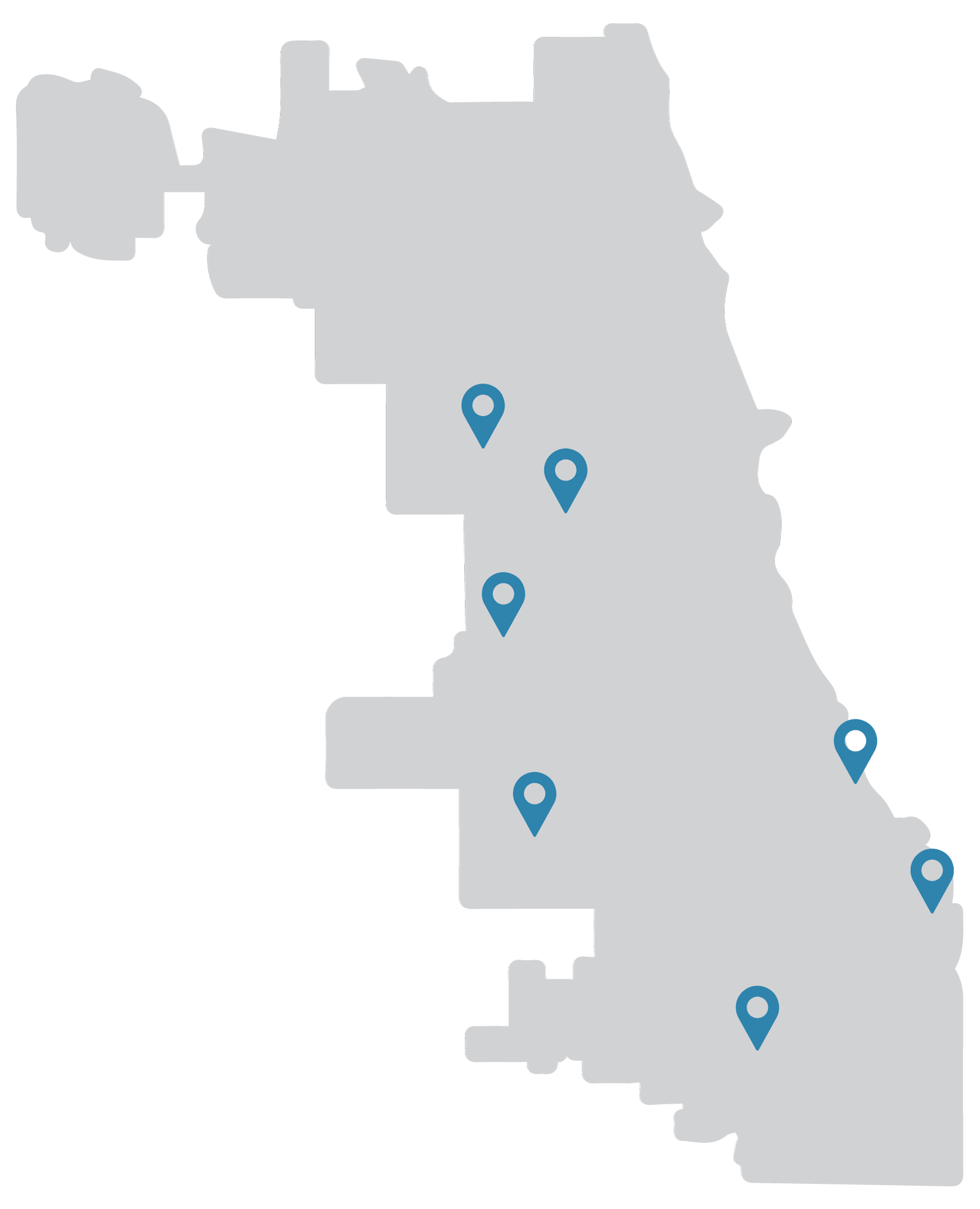 Dates

Saturday, March 14, 2020, 10 a.m. – 2 p.m.*
South Shore Cultural Center, 7059 S. South Shore Dr.
Community Area: South Shore
Saturday, May 30, 2020, 10 a.m. – 2 p.m.*
Douglas Park Cultural Center, 1401 S. Sacramento Dr.
Community Area: North Lawndale
Saturday, June 13, 2020, 10 a.m. – 2 p.m.*
Austin Town Hall Cultural Center, 5610 W. Lake St.
Community Area: Austin
Saturday, July 11, 2020, 10 a.m. – 2 p.m.*
Piotrowski Park Cultural Center, 4247 W. 31st St.
Community Area: South Lawndale
Saturday, August 29, 2020, 10 a.m. – 2 p.m.*
Marquette Park Cultural Center, 6743 S. Kedzie Ave.
Community Area: Chicago Lawn
Saturday, October 10, 2020, 10 a.m. – 2 p.m.*
Palmer Park Cultural Center, 201 E. 111th St.
Community Area: Roseland
Saturday, November 7, 2020, 10 a.m. – 2 p.m.*
Calumet Park Cultural Center, 9801 S. Avenue G
Community Area: East Side
*This event has been cancelled due to safety concerns surrounding COVID-19.
For more information, email info@artsbiz-chicago.org.
Think & Do Tanks are presented in partnership with the City of Chicago Park District's Arts & Culture Unit (ACU).