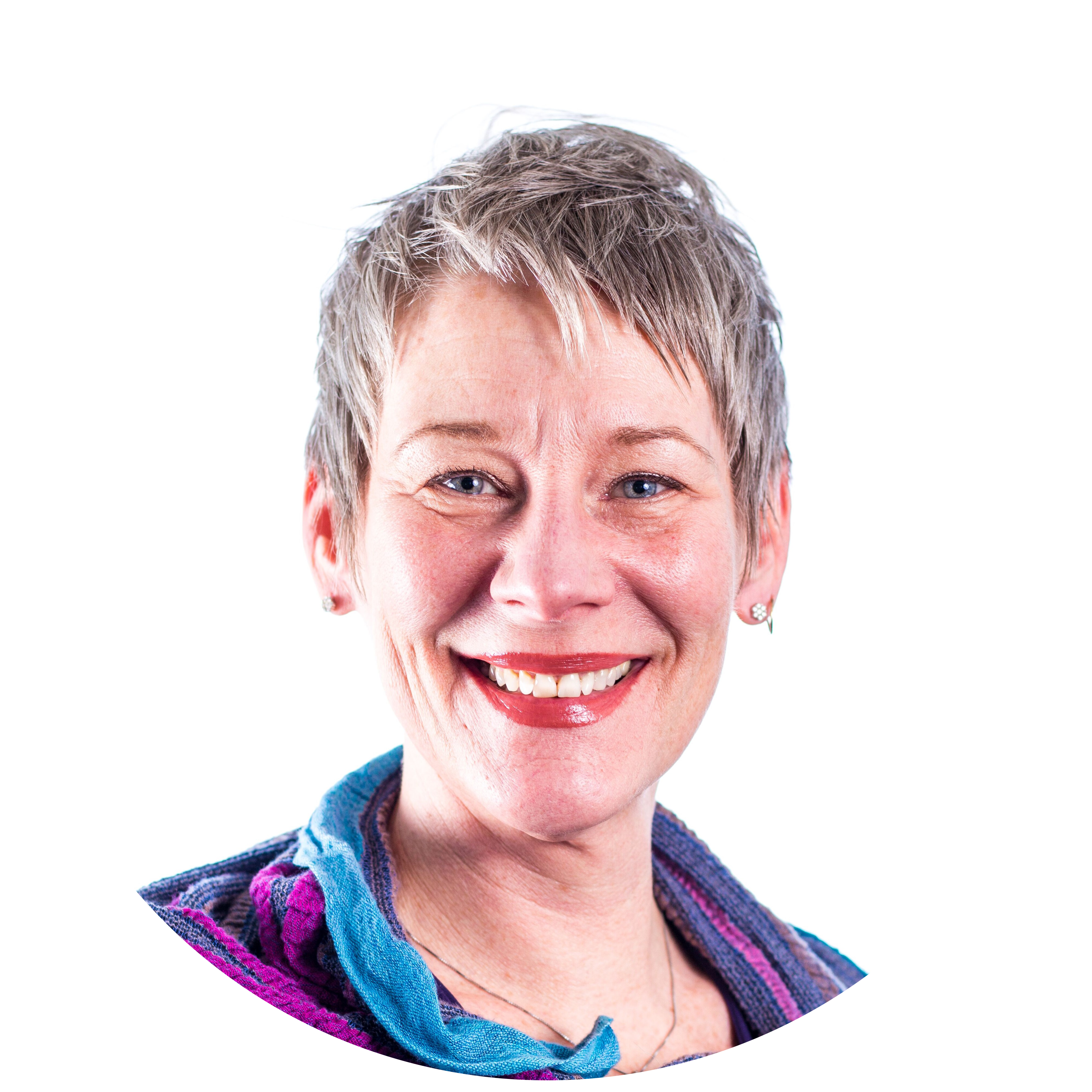 Kristin Larsen (she / her / hers)
Executive Director
312-372-1876, ext. 101
LinkedIn | Americans for the Arts Private Sector Council
Kristin rejoined the Arts & Business Council of Chicago in 2017 after serving as Director of Programs in the early aughts. Prior to returning to A&BC, Kristin was Executive Director of Stage 773 (2013-2017), a performance venue in Lakeview, Executive Director of Remy Bumppo Theater Company (2002-2012), and a business representative with Actors' Equity Association (1995-2000) after many years of being an Equity Stage Manager. Kristin has her BFA in production management from The Theatre School at DePaul University and her MA in facilitating organizational effectiveness in the arts from DePaul University's School for New Learning. Kristin serves on Americans for the Arts Private Sector Council, The Actors Fund Central Region Advisory Council, Pivot Arts Advisory Council and volunteers with DePaul's Alumni Sharing Knowledge program and the Joseph Jefferson Awards Committee. Kristin is an active member of the Unitarian Church of Evanston. As an only child growing up in unincorporated Will County, she participated in all sorts of art making. Left to her own devices, she was often found slathering mud on boards and affixing such things as wildflowers, pebbles and bird feathers. Today her art making includes gardening, needlepoint, and elaborate Excel spreadsheets. If you think Kristin can be of service, don't hesitate to connect with her. If you don't reach her straightaway, she's likely out of her mobile's service area camping, canoeing and stargazing.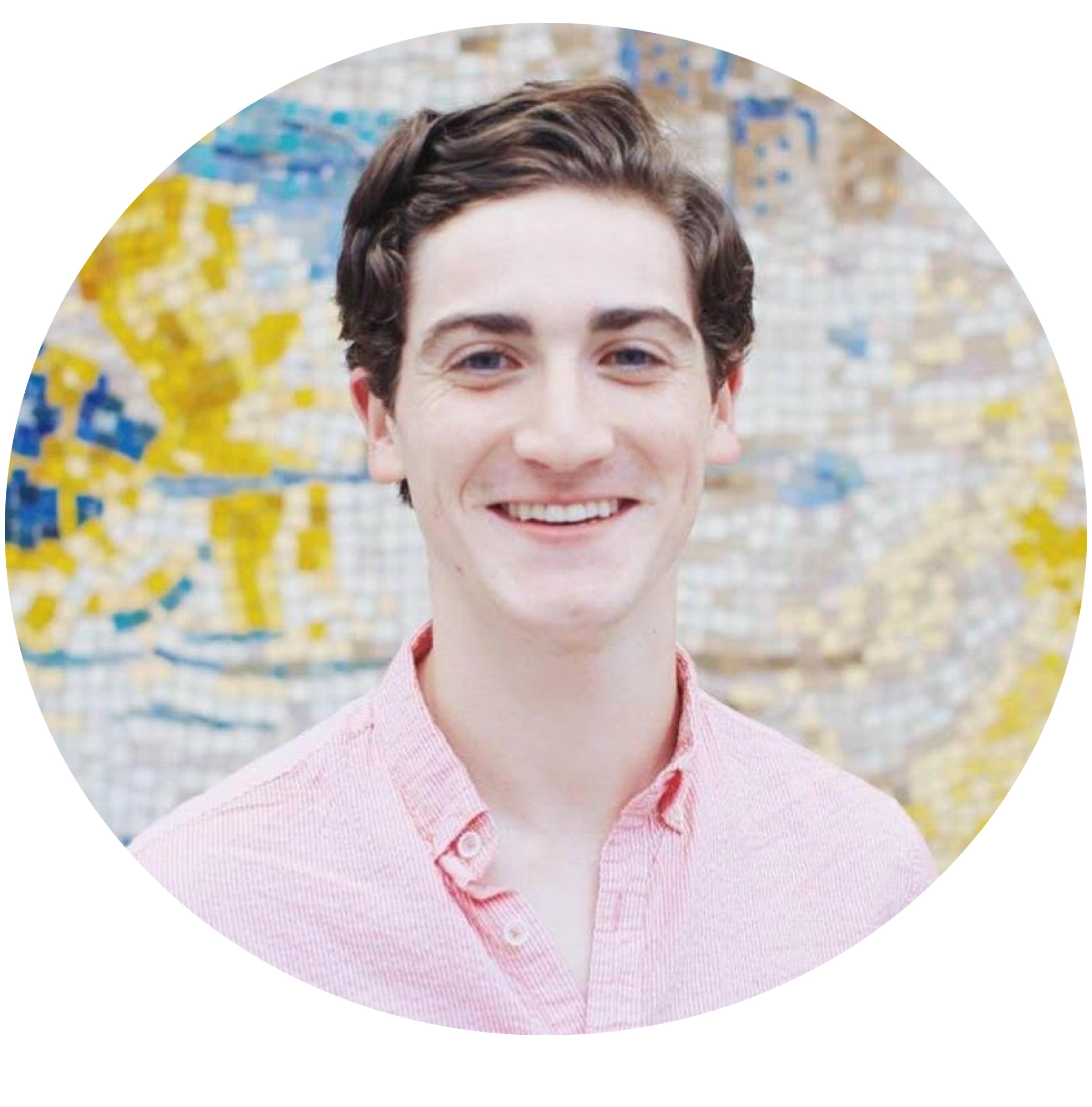 Kylie Bruetman (he / him / his)
Marketing & Communications Associate
Kylie Bruetman returned to the Arts & Business Council of Chicago (A&BC) after spending Summer 2018 as the Programs Intern. After completing the internship, Kylie worked with Foundations of Music as a Development & Operations Associate to provide music education to Chicago Public Schools. Kylie is an avid musician as the lead singer of the pop-rock band The Mild West and a songwriter and collaborator with other artists throughout the city. Kylie assists A&BC's marketing efforts through consistent messaging and brand management to communicate its vision of intersecting arts organizations with business volunteers throughout all 77 neighborhoods of Chicago. Kylie attended Indiana University Bloomington where he received a Bachelor of Science in Arts Management.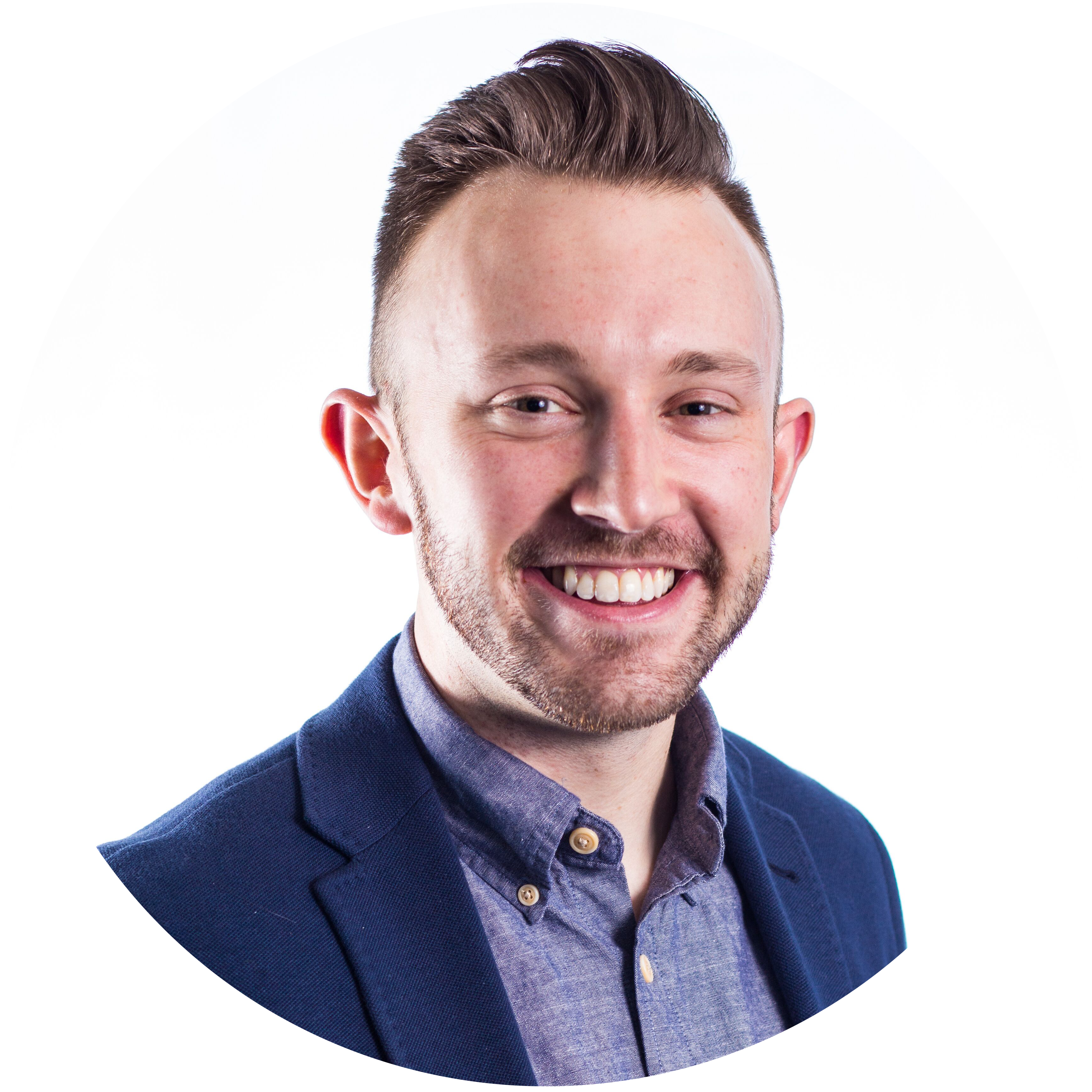 Braden Cleary (he / him / his)
Director of Art Services
312-372-1876, ext. 105
LinkedIn
Braden Cleary returned to the Arts & Business Council of Chicago (A&BC) in 2017 after successfully completing the Programs Internship at A&BC in 2015. Prior to returning to A&BC, Braden was the Manager of Sales and Marketing at Imagination Theater (2015-2017). As Director, Arts Services, Braden stewards A&BC's client portfolio and consults with arts, cultural, and creative organizations to assess readiness and sequencing for capacity building services. As well, Braden designs professional learning programs for arts leaders and coordinates the deployment of A&BC's proprietary organizational assessment tool, smARTscope®. Braden serves on the Excellent Emerging Organizations Award Committee at the Axelson Center for Nonprofit Management at North Park University and the Philanthropic Advisory Committee at the School of the Art Institute of Chicago. Outside of the office, Braden can be found in a local brewery or in the rehearsal room with ABLE Ensemble, a theatre company that provides artistic experiences for actors with Down syndrome and other developmental differences. Braden holds a Bachelor of Science in Arts Management and a Bachelor of Arts in Theatre and Drama from Indiana University.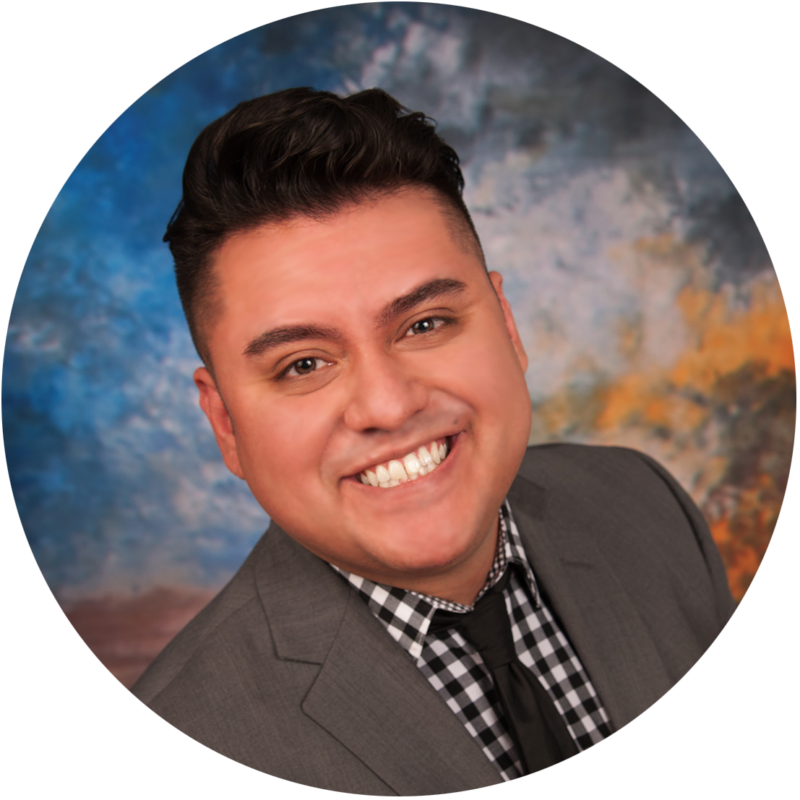 Kenneth Franco (he / him / his)
Director of Strategic Partnerships
312-372-1876, ext. 102
Se Habla Español
LinkedIn
Kenneth Franco joined the Arts & Business Council of Chicago (A&BC) in 2019. Prior to A&BC, Kenneth served as Advancement Manager for Houston Arts Alliance, the designated local arts agency of the City of Houston and Greater Houston region. In that role, Kenneth facilitated the agency's expansive body of work, namely: providing grants to 250+ individual artists, nonprofits, and community organizations; helping organizations develop business acumen through capacity building services, programs, and incubation; championing private sector investment through the Arts & Business Council of Greater Houston; commissioning, acquiring, and conserving public art; promoting the region's folklife and cultural traditions through programming and documentation; animating public spaces and encouraging civic engagement; producing research and cultural convenings; and, ultimately, working to expand the region's overall creative economy. Outside Houston Arts Alliance, Kenneth held volunteer roles within Houston Young People for the Arts, Emerging Arts Leaders Houston, the Local Initiative for Cultural Equity, and Houston Young Professionals Endeavor. Kenneth holds a Bachelor of Music from the University of North Texas.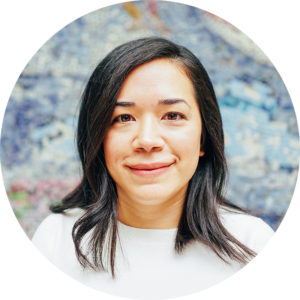 Noemi Garcia (she / her / hers)
Director of Consulting Services
312-372-1876, ext. 103
LinkedIn
Noemi Garcia oversees a portfolio of volunteers to engage as pro bono consultants on long-term projects, on-demand consulting, and board members of nonprofit organizations. In her previous role as Director of On BOARD, she oversaw all aspects of the leadership development and board governance curriculum currently offered as Board Leadership Labs, and matched individuals to serve on nonprofit boards of directors. Noemi joined A&BC in 2011 as a Programs Coordinator. Noemi serves on the Auxiliary Board of Snow City Arts, an organization that inspires and educates children and youth in hospitals through the arts. She is also a longtime supporter of 2nd Story, an organization that creates spaces where people can share and deeply listen to one another's stories. Outside of the office, you can find Noemi at cultural events around the city, on a pilates megaformer, or at the airport on her way to her next adventure. Noemi holds a Bachelor of Arts in Sociology from the University of Michigan.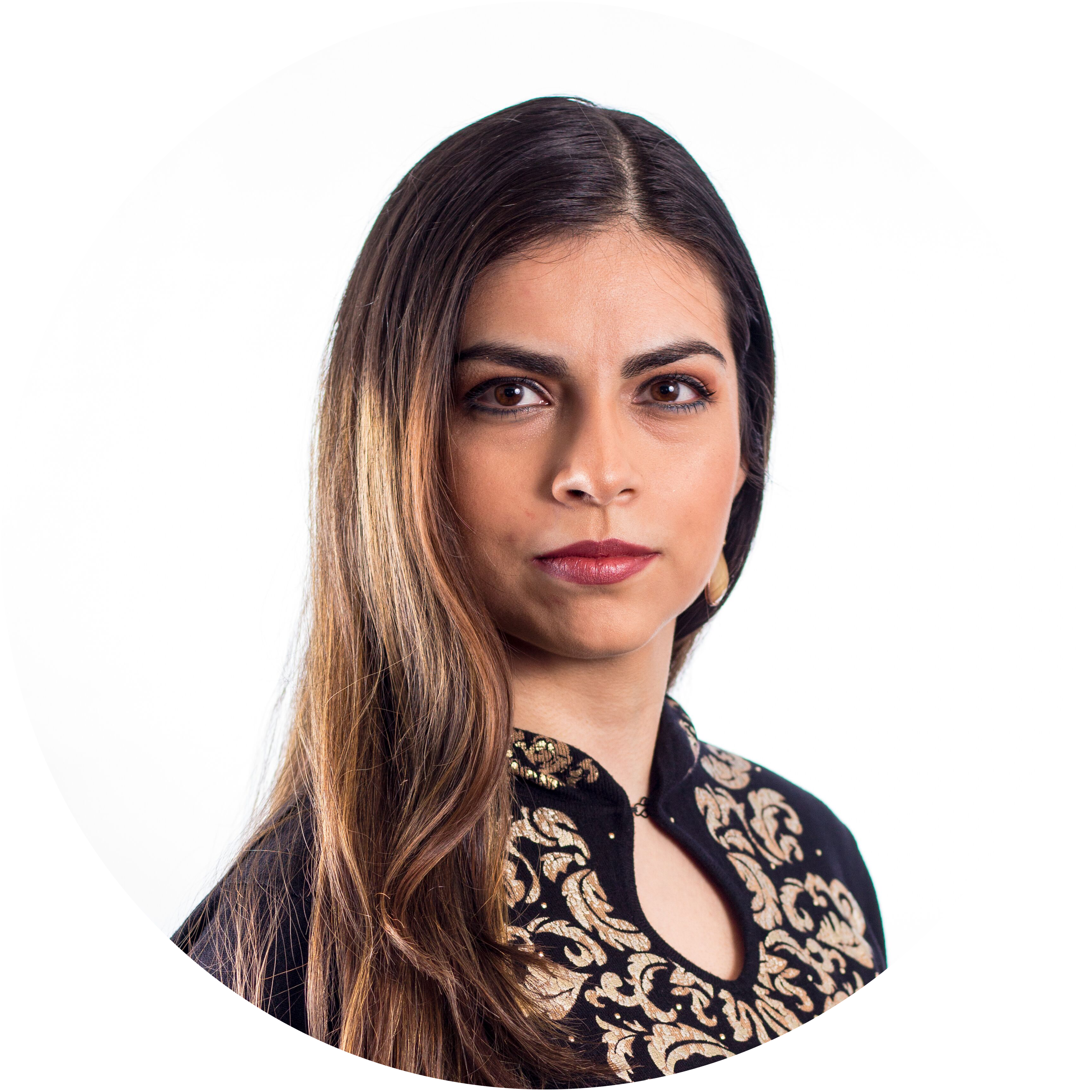 Ivonne Romo (she / her / hers)
ArtCore Director of Finance and Operations
312-372-1876, ext 106
Se Habla Español
LinkedIn
Ivonne Romo is a self-proclaimed lover of the arts, coming to ArtCore as a past member of the Arts & Business Council of Chicago's Business Volunteers for the Arts program, where she served on a pro-bono consulting project to investigate potential revenue opportunities for ArtCore. Ivonne was a guitarist in a Mexican mariachi band for half her life, and her work includes auditing future/options traders as a regulator, as an external auditor/public accountant for hedge funds with millions or billions in revenues, and as a public accountant/book-keeper for small to medium family owned businesses. Other experience she brings is gained either through volunteering on her church's finance council for two years or via founding student groups in college where she reviewed and approved budgets, made recommendations, and raised questions about finances or efficiencies.
Joel Farran – Chair
Former Chief Brand Officer, Senior VP
Health Care Service Corporation
Robyn Wheeler – Vice Chair
Senior Director – Client Management
Willis Towers Watson
Melissa Elbert – Treasurer
Partner, Retirement Practice
Aon Hewitt
Judy Brennan – Secretary
Former Senior Vice President
Ketchum
Amanda Delheimer
Artistic Director
2nd Story
Meida McNeal
Director
Honey Pot Performance
Arts & Culture Manager
Chicago Park District
Roche Schulfer
Executive Director
The Goodman Theatre
Evan Trent
VP Strategy & Corporate Development
Adtalem Global Education
Jake Trussell
Chief Experience Officer
Metabolize