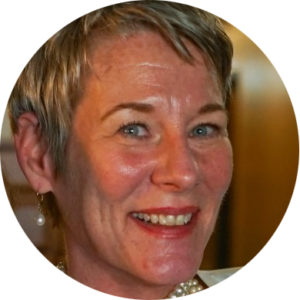 Kristin Larsen, Executive Director
312-372-1876, ext 101
Kristin rejoins the Arts & Business Council of Chicago, where in 2001 she was the Director of Programs. Kristin was the Executive Director of Remy Bumppo Theater Company from 2002 to 2012 and most recently the Executive Director of Stage 773, a performance venue in Lakeview. Kristin has her BFA in production management from The Theatre School, DePaul University and her MA in facilitating organizational effectiveness in the arts from DePaul University's School for New Learning. Kristin volunteers with DePaul's Alumni Sharing Knowledge program, the Joseph Jefferson Awards Committee, and the Unitarian Church of Evanston, where she is also a member. As an only child growing up in unincorporated Will County, she participated in all sorts of art making. Left to her own devices, she was often found slathering mud on boards and affixing such things as wildflowers, pebbles and bird feathers. Today her art making includes gardening, needlepoint, and elaborate EXCEL spreadsheets. If you think Kristin can be of service, please connect with her. If you don't reach her straightaway, she's likely out of her mobile's service area camping, canoeing and stargazing.
Yvonne Orr-El, Director of Strategic Partnerships
312-372-1876, ext 104
Yvonne has been in the fund development, communications, and nonprofit management industry for over 20 years, and brings an extensive working knowledge of Chicago's religious, philanthropic, and cultural art communities. Yvonne has a proven ability to transform under-performing nonprofits into sustainable organizations with consistent funding sources. Featured as one of the Top Business Owners in Business Consulting & Coaching by Business Owners' Idea Cafe. Yvonne is an accomplished leader and staff trainer; capable of motivating volunteer and salaried team members to reach peak performance through individual skills development. In her previous role as Chief Professional Officer for United Way of Metro Chicago, she worked diligently to develop strategic relationships that generated new opportunities for growth with oversight of a $2.5M budget supporting nonprofits in the south-suburban region of Cook County. In that role, she demonstrated expertise in philanthropic and nonprofit advocacy working in collaboration with over 60 different municipalities. Yvonne is regularly sought out for facilitating workshops for nonprofits and corporations in the areas of developing successful business strategies, entrepreneurship/leadership development and leading business tactics for female executives.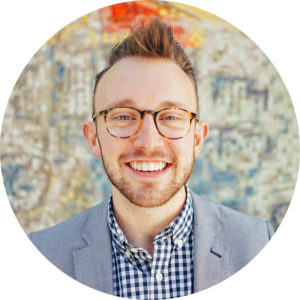 Braden Cleary, Programs Coordinator
312-372-1876, ext 105
Braden returns to the Arts & Business Council of Chicago in 2017 after working with client organization Imagination Theater as the Manager of Sales and Marketing. In his role at Imagination Theater he created connections with program partners at schools, civic organizations, and cultural institutions to steward the administration of the organization's interactive theatrical learning programs. Prior to his work with Imagination Theater, Braden successfully completed the Programs internship at the Arts & Business Council of Chicago after receiving his BS in Arts Management and BA in Theatre and Drama from Indiana University. He is excited to once again join this great team to create engagement and learning opportunities for arts organizations and business professionals across Chicago.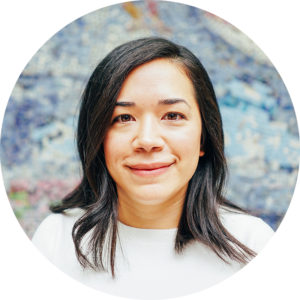 Noemi Garcia, Director of On BOARD 
312-372-1876, ext 103
Noemi Garcia consults with nonprofit organizations, manages the board matching & training program (On BOARD), develops content for learning labs, and oversees A&BC's marketing and communications. Noemi joined the Programs Department in 2011. Before joining A&BC, she assisted a grassroots restaurant workers' rights nonprofit in Detroit with research and program development. She received her BA in Sociology from the University of Michigan (Go Blue!). She grew up in the arts and is thankful that her parents encouraged her to take piano lessons and art classes, visit art museums and galleries, and attend cultural events at every opportunity. She currently serves on the Auxiliary Board of Snow City Arts. You can find her at cultural events and museums around the city, in the bike lane, or at the airport on her way to her next adventure.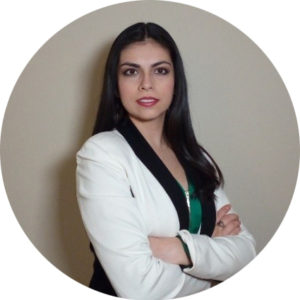 Ivonne Romo, ArtCore Director of Finance and Operations
312-372-1876, ext 106
Ivonne Romo is a self-proclaimed lover of the arts, coming to ArtCore as a past member of the Arts & Business Council of Chicago's Business Volunteers for the Arts program, where she served on a pro-bono consulting project to investigate potential revenue opportunities for ArtCore.
Ivonne was a guitarist in a Mexican mariachi band for half her life, and her work includes auditing future/options traders as a regulator, as an external auditor/public accountant for hedge funds with millions or billions in revenues, and as a public accountant/book-keeper for small to medium family owned businesses. Other experience she brings is gained either through volunteering on her church's finance council for two years or via founding student groups in college where she reviewed and approved budgets, made recommendations, and raised questions about finances or efficiencies.
Board of Directors
Joel Farran – Chair
Health Care Service Corp
Robyn Wheeler – Vice Chair
Willis Towers Watson
Melissa Elbert – Treasurer
Aon Consulting
Judy Brennan – Secretary
Ketchum
Rai Barney
Maestro Health
Amanda Delheimer
2nd Story
Roche Schulfer
The Goodman Theatre
Evan Trent
HBR Consulting
Jake Trussell
Metabolize