Nov
10
Wed
Learning Lab: Generating Revenue by Creating Operational Efficiencies

@ Webinar
Nov 10 @ 11:30 am – 1:00 pm
With limited ability to generate NEW revenue, can you find a greater margin of profit by creating operational efficiencies?
Join us for this participatory workshop focusing on creative and innovative solutions for your business or organization to generate more earned revenue by maximizing operational efficiencies.
Topics Include:
Conducting an operational audit – assessing income and expense to ensure sustainability and growth
The role of values and organization culture in operational efficiency
Service areas that can be outsourced or shared to minimize expenses
Building Consensus and Change Management
Even before the pandemic, organizations struggled with maximizing operational efficiencies. The economic setbacks from COVID-19 including restrictions on gatherings, changes in consumer behavior (voluntary or otherwise), and severe unemployment have taken a devastating toll on our sector- further impacting earned revenue which has now made it even more imperative to revisit operations efficiencies for organizations.
Presenter: Rashmi Narsana- Founder & CEO of CGT Strategy. Rashmi is an A&BC smARTscope consultant and has 18 years of nonprofit experience in management and leadership roles. She leads capacity building strategy projects that help organizations create well-developed plans to achieve their goals through a research-informed and data-based process. Rashmi also serves as adjunct faculty at the University of Vermont, where she teaches Nonprofit Management, and Fundraising and Development.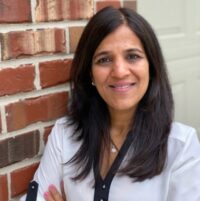 Dec
6
Mon
On BOARD: Arts Advocacy for the Nonprofit Board Member

@ Webinar
Dec 6 @ 11:30 am – 1:00 pm
Did your organization receive pandemic relief funds?  
You might not realize the connection between that relief and advocacy.  
Such things as a Business Interruption grants, the PPP, and/or funding through local COVID Relief Fund(s) or the national American Rescue Plan are all results of advocates' influence on decision makers to ensure the arts sector had access to these (hopefully) "once in a lifetime" relief efforts. 
However, it will take a life-long effort of consistent advocacy for continued and increased funds to fully recover and rebuild the arts sector. If the past year has shown us anything, it is how united voices make change happen.  
Join us for Arts Advocacy for the Nonprofit Board Member, the final session (6/6) of the full On BOARD® curriculum.   In this session you will walk away with 1-3 actions that you can bring back to your organization to help sustain its mission through advocacy. 
Topics include: 
Current events and cultural policy issues at the local, state, and federal levels that affect your organization

How to use this moment to tell your story and advocate for arts, culture, and creativity

Tactics for delivering your advocacy message to key decision makers or stakeholders

Differences between advocacy and lobbying and the ""do's and don'ts" for board members

 
Presenter: Jonathan VanderBrug, Director of Civic Engagement, Arts Alliance Illinois. Jonathan coordinated the process of updating Illinois' arts learning standards, as well as played a lead role in advocacy to include the arts as an indicator in Illinois' ESSA State Plan.  Jonathan has also served as Health Care Justice Director, Campaign for Better Health Care; Calumet Community Educator, The Field Museum; Executive Director, St. Louis Lead Poisoning Prevention Coalition; and Policy Adviser, Michigan House of Representatives.  He earned his Master of Nonprofit Administration degree from North Park University and B.A. in English Literature from Calvin College. All of Jonathan's work has carried the spirit of the civil rights efforts of his parents, who fought for school desegregation as residents of North Lawndale in the 1960's.