Feb
2
Wed
Learning Lab: Navigating Your Journey at Work in the New Normal

@ webinar
Feb 2 @ 9:30 am – 11:00 am
Who should attend:  Staff members and emerging leaders
During the great reshuffling and great resignation, many staff members are truly fatigued, while new hires show up energized.
How do you work alongside each other? How do you accomplish your goals or set goals when the future is unknown?
Our Content Expert Myla Skinner will explore team dynamics, empowering staff members to get what they need in a time of great flux, and help you get on the same page so that you can build resilience and re-engage with your mission.
After attending this session, you will have several tools to invigorate your work and team's effectiveness.
Content Expert: Myla Skinner, Managing Partner, Quarter Five Consulting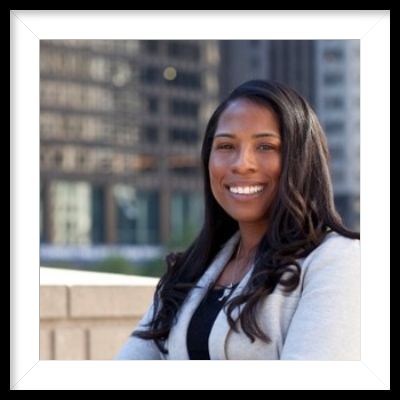 Jul
20
Wed
Learning Lab: Values-Based Leadership

@ Webinar
Jul 20 @ 10:00 am – 11:30 am
Learning Lab: Values-Based Leadership – Leading with purpose, motivation, and direction
What principles guide your decisions as a professional?
Values-based leadership is an approach to leading where individuals draw from their values for decision-making processes and various professional situations. This online workshop will guide you on how to identify your values and create an action plan to better lead in alignment with them.
What you will learn
Gain clarity on your values and how they impact your leadership
Identify the opportunities to lead with a more values-based approach
Learn from the leadership experiences of others
Create an action plan to better lead in alignment with your values
Price: $30
Content Expert: Nicole Johnson-Scales, CEO,  NJS Consulting Group
Nicole Johnson-Scales is an Executive Career Strategist who applies more than two decades of corporate leadership experience to empower her clients to become high-impact leaders within their industries. Whether starting a new role or positioned to take their leadership to the next level, Nicole helps executive leaders design a powerful strategy; leveraging their strengths and talents, to create impactful business outcomes. As a member of the Executive Leadership team at Fifth Third Chicago, she has steered several critical initiatives, using Corporate Social Responsibility to grow the business and enhance its reputation. Her wide-ranging responsibilities include leading the bank's $5.6 billion Community Commitment and acting as a key strategic advisor to the region president and other executive leaders; effectively navigating the needs of multiple stakeholders.
Nicole has an MBA from Olivet Nazarene University and is a certified coach through an International Coach Federation (ICF) accredited program. She is an Adjunct Professor at Loyola University and Lake Forest Graduate School of Management where she teaches courses on Values-Based Leadership, Leading Organizational Change, and Corporate Social Responsibility.  She is a Founding Guide at Chief (Chicago), the social network dedicated to women's leadership.
Nicole has been recognized nationally and locally as a corporate and civic leader. She is the recipient of numerous awards, including the National Diversity Council's Most Powerful & Influential Leaders and Chicago United Leader of Color. She serves on several boards and committees, including the City Colleges of Chicago Foundation. Nicole offers a wide range of coaching services, including executive onboarding, executive coaching, and leadership seminars and workshops.
She can be reached at nicole@designyourprofessionaljoy.com.