May
1
Tue
Breakfast Club: Making Money

@ The Arts & Business Council of Chicago
May 1 @ 8:30 am – 9:30 am
The Arts & Business Council of Chicago convenes a monthly morning gathering for arts administrators to discuss topics and share ideas relevant to the business of art. Breakfast Club supports leaders and staff of nonprofit arts organizations through informal peer-to-peer sharing, casual facilitated conversation, and information dissemination.
Join us Tuesday, May 1st from 8:30-9:30am.
Topic: Making Money
Say it again for the people in the back. Nonprofits can make money! The nonprofit sector often carries a stigma of unprofitable, but business planning is just as important for nonprofit organizations as it is for any business or corporation. Sustainable nonprofits don't wait around for the next big grant or angel donor. They create several diverse revenue streams to support the organization's financial well-being. Join Breakfast Club: Making Money to connect with peers over successes and strategies in creating mission-driven generated revenues.
A cereal bar, tea, and coffee will be provided.
Looking forward to seeing you there!
Price: $5.00
Cancellation Policy:
The Arts & Business Council of Chicago reserves the right to cancel or re-schedule any Breakfast Club for which registrants will receive a full refund.
No refunds are issued for cancellations. No refunds are issued for "no shows."
May
21
Mon
Lab: Arts Administration 101

@ The Arts & Business Council of Chicago
May 21 @ 5:30 pm – 7:30 pm
Tony Award-winning Steppenwolf Theatre Company was born from an idea a couple of former high school classmates had to produce a play in a suburban church. Four-time Grammy award-winning ensemble, Eighth Blackbird, have called Chicago home since 1996. With the right foundation in place, the growth potential for Chicago arts organizations just like yours is immense.
In Arts Administration 101, smARTscope Consultant Lisa Tylke will guide emerging arts organizations through two key pillars of stability: understanding the roles and responsibilities of a board of directors and concept development for the artistic and administrative visions of organizations. These pillars are vital for mastering the basics; understanding who you are, what you do, and how you do it.
This Learning Lab is most appropriate for emerging organizations that have:
Unpaid or stipend-payed staff and artists
A few sources of contributed income
Hands-on Boards of Directors that fulfill administrative roles and do minimal fundraising
Average budgets of $0 – $100,000
A strong desire to grow and develop!
Price: $65
Jul
25
Wed
It's Not All About the Give/Get: A New Model for Assessing Board Contribution
Jul 25 @ 5:30 pm – 7:30 pm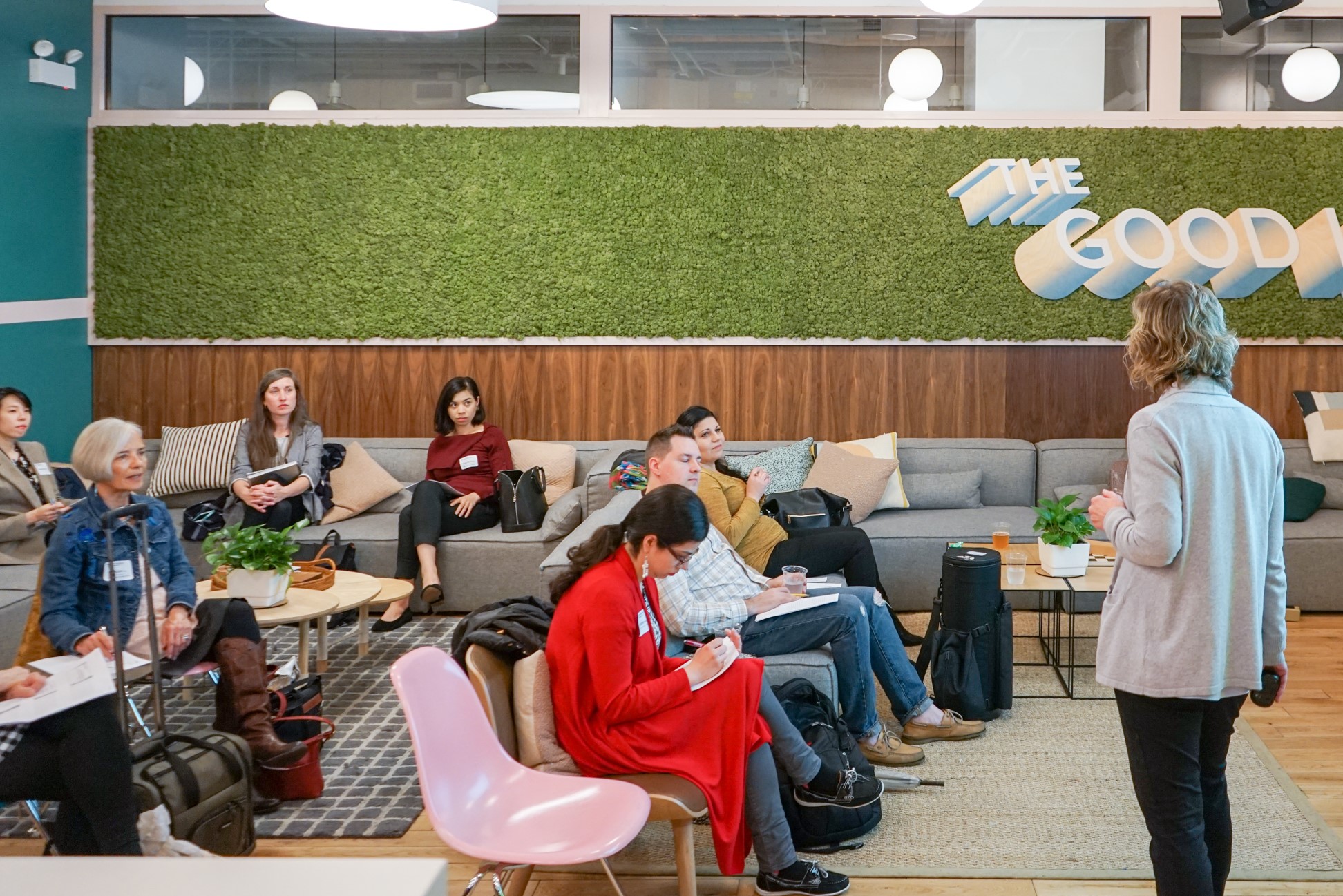 A superb board member brings a wealth of time, treasure, and talent to an organization. So why do we continue to evaluate and prospect board members strictly on financial capacity? If a board of directors is to reflect the community it serves, the sector must consider more equitable models of assessment.
Arts & Business Council of Chicago Executive Director Kristin Larsen will present her innovative, point-based, assessment model for boards of directors. Larsen – with A&BC Board Governance Chair and COO of HBR Consulting, Evan Trent – will guide you through using game theory and a points-based evaluation system to reduce anxiety around giving capacities and create an equitable board of directors that is welcoming to marginalized groups.
In practice, Larsen has seen this fresh accountability system increase committee participation, mobilize current board members to prospect new members and donors, and ignite a sense of self-governance that reduces stress and time for the Executive Director. You'll leave this lab with an action plan to define the entire scope of what your board of directors can bring to the organization and design your own point-based assessment model that's not all about the give/get.