Jun
27
Thu
Lab: Digital Community Engagement Tactics

@ WeWork State Street
Jun 27 @ 6:00 pm – 8:00 pm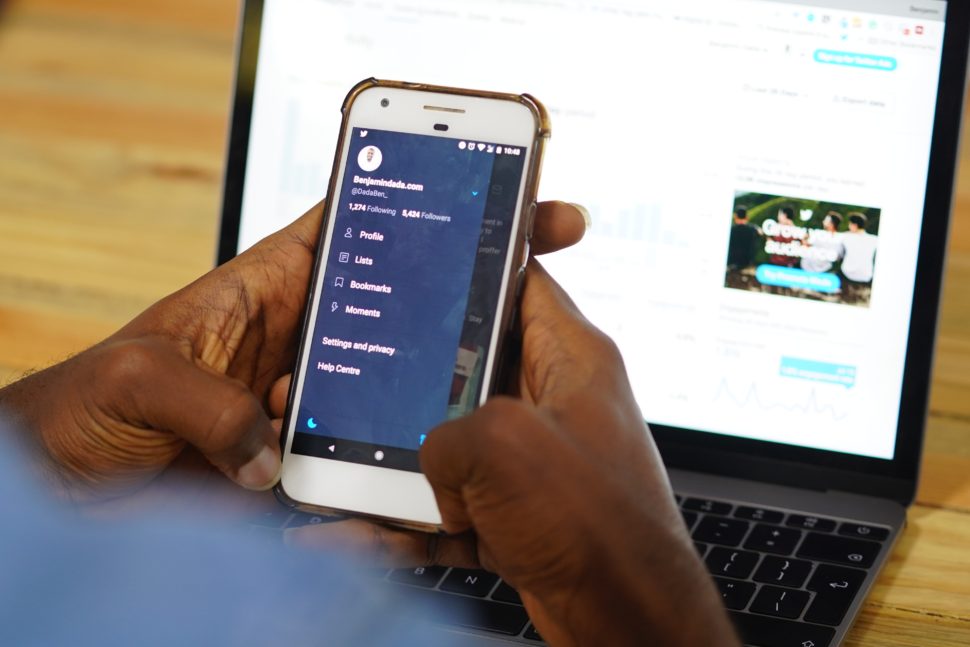 Building your digital community and social media presence can often be seen as a daunting task for nonprofits that are often fraught with limited budgets and staffing capacity. In this Learning Lab, Kelsey Riley will provide practical community engagement tactics for social media that will help your organization establish its brand voice and build an organic following. Whether you are looking to revisit your social media strategy or start from scratch, these tools will prove to be helpful for you. Attendees will walk away with useful tips and a clearer understanding of what it takes to own your approach to your organization's social media presence and how this strategy can lend itself to a better understanding of the people you impact through your work online and offline. At this Learning Lab, arts and cultural leaders will experience a brand audit, review key social media platforms, explore social media analytics, and more.
Instructor: Kelsey Riley / Creative Consultant
Click here to read Kelsey's bio.
For more information, and accessibility accommodations, email Braden Cleary at bcleary@artsbiz-chicago.org or call 312.372.1876 x 105.
Presenter Bio: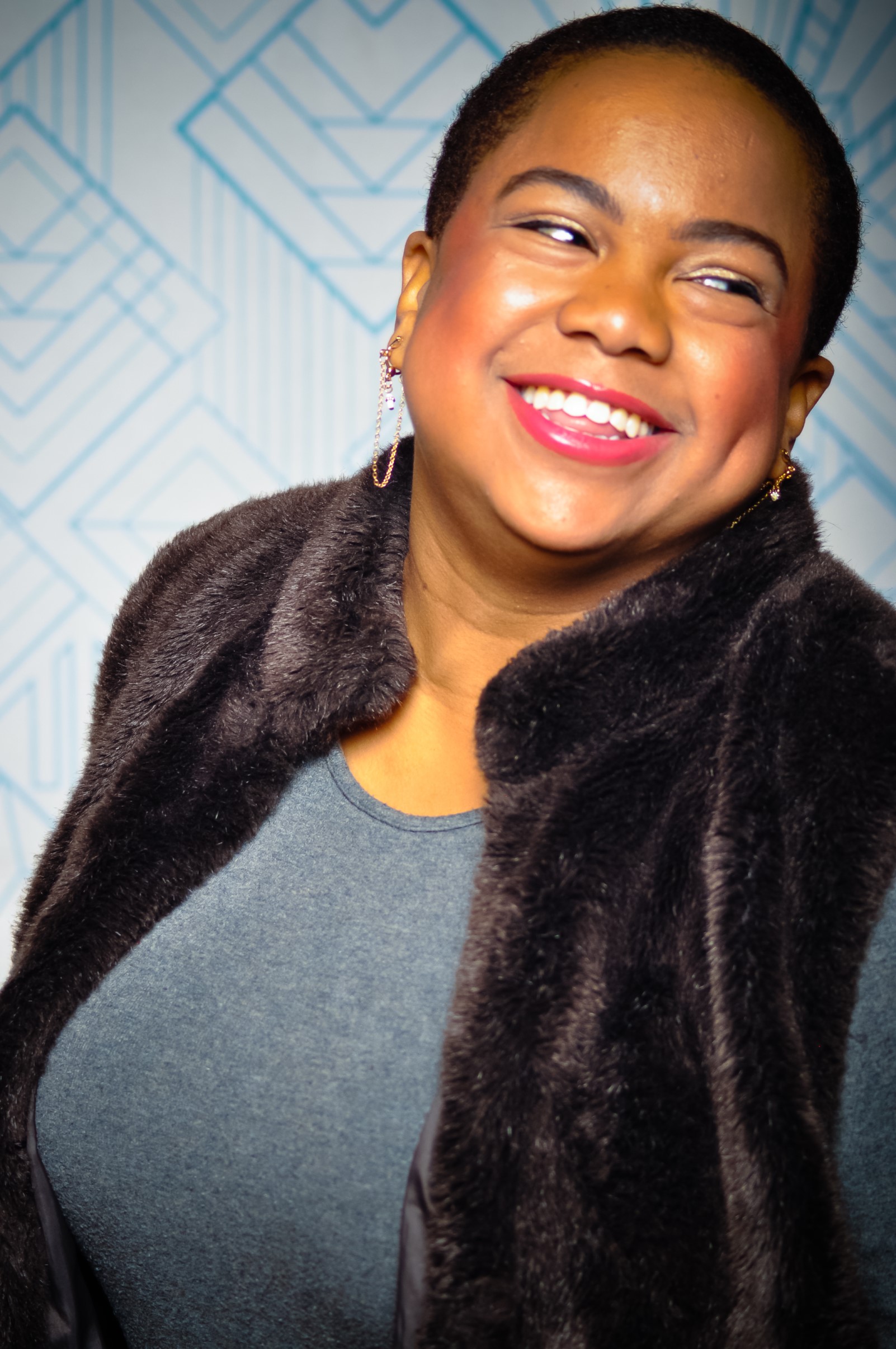 Kelsey Riley is an independent event, marketing, and project management consultant who helps brands and organizations tell stories, impact people, leverage relationships, and increase brand awareness.
Having years of experience in communications, event management, and marketing, she has lent her services to Art of Culture, Inc. (formerly known as Donda's House), an arts education non-profit as Social Media Manager. She has provided project-based consulting services to creatives, organizations, and brands based in Chicago and remotely as well. Past clients include Contexture TV, Vic Mensa, Red Bull's 30 Days in Chicago, Vocalo Radio 91.1 FM and currently include Chicago Public Schools. She has also contributed to digital publications including Blavity, My Creative Connection and more on various topics such as #BlackLivesMatter, and emerging icons in pop culture. She has been honored for her commitment to using her platform for advocacy and social justice by rolling out the Chicago Alumnae Chapter of Delta Sigma Theta Sorority, Inc. and more. Among these honors, in 2016, she was selected to be a Social Media Ambassador for the 2016 Aspen Institute Symposium "State of Race" in Washington, DC.
In recent years, she has contributed to Twitter chats for blkcreatives ("Social Media + The Revolution"), facilitated workshops at Social Media Week, and has been featured as a panelist for events that spark invigorating dialogue on various topics including branding strategy and the entrepreneurship journey. An emerging visionary and cultural entrepreneur who identifies as queer, Kelsey continues to advocate for the support of Black and Brown LGBTQIA+ creatives in Chicago and beyond. She is also an advocate for self-care and mental health awareness as a survivor of sexual assault and domestic abuse. You can find on her Twitter and Instagram @KRileyTips. You can also follow the hashtag #krileytips across social media platforms.
Jul
24
Wed
Lab: It's Not All About the Give/Get: A New Model for Assessing Board Contribution

@ WeWork State Street
Jul 24 @ 6:00 pm – 8:00 pm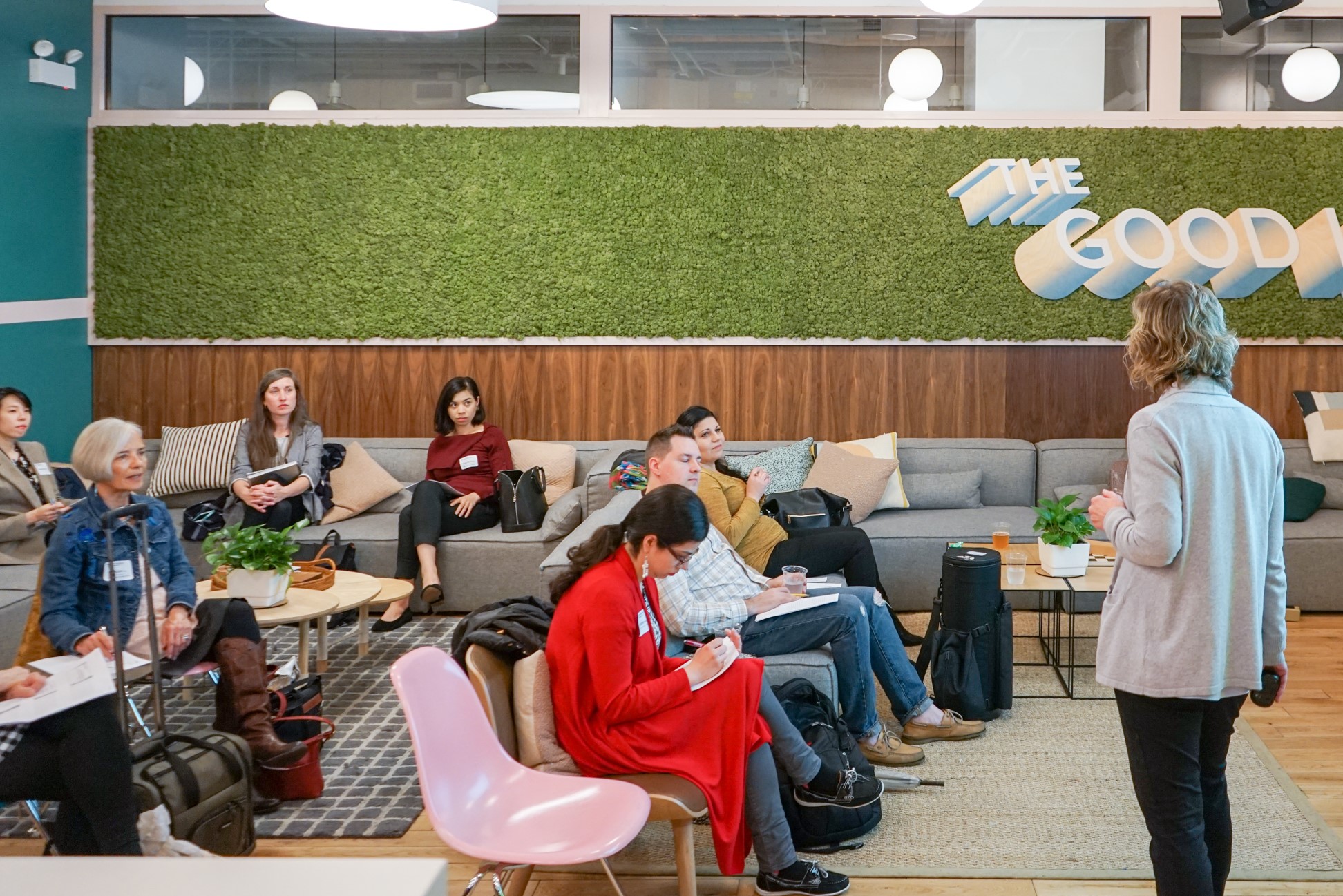 A superb board member brings a wealth of time, treasure, and talent to an organization. So why do we continue to evaluate and prospect board members strictly on financial capacity? If a board of directors is to reflect the community it serves, the sector must consider more equitable models of assessment.
Arts & Business Council of Chicago Executive Director Kristin Larsen will present her innovative, point-based, assessment model for boards of directors. Larsen  will guide you through using a points-based evaluation system to reduce anxiety around giving capacities and create an equitable board of directors that is welcoming to marginalized groups.
In practice, this fresh accountability system increases committee participation, mobilizes current board members to prospect new members and donors, and ignites a sense of self-governance that reduces stress and time for the Executive Director. You'll leave this Lab with an action plan to define the entire scope of what your board of directors can bring to the organization and design your own point-based assessment model that's not all about the give/get.
Presenter Bio: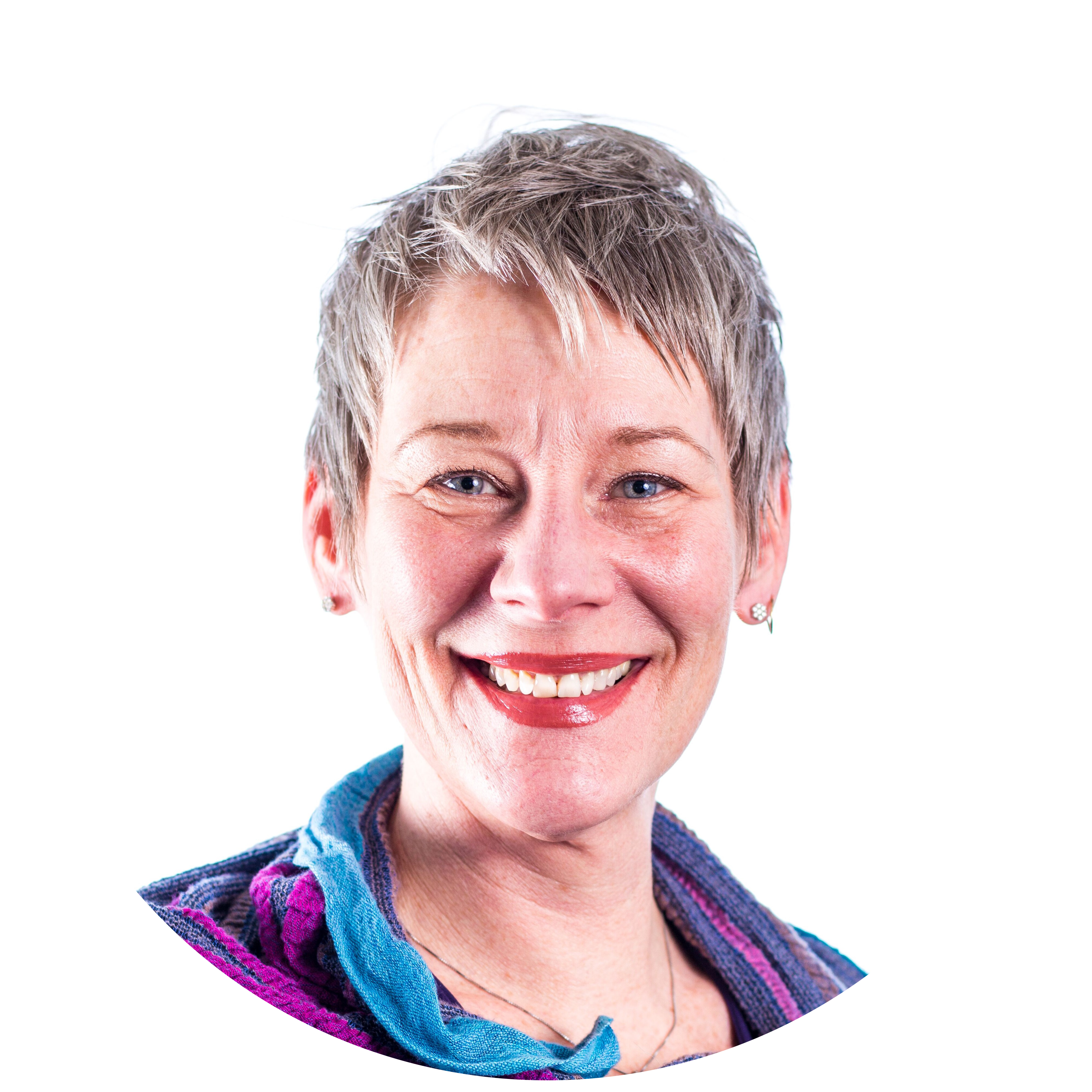 Kristin Larsen rejoined the Arts & Business Council of Chicago in 2017 after serving as Director of Programs in the early aughts. Prior to returning to A&BC, Kristin was Executive Director of Stage 773 (2013-2017), a performance venue in Lakeview and  Executive Director of Remy Bumppo Theater Company from 2002 to 2012. From 1995 to 2000 Kristin was a business representative with Actors' Equity Association after many years of being an Equity Stage Manager. Kristin has her BFA in production management from The Theatre School, DePaul University and her MA in facilitating organizational effectiveness in the arts from DePaul University's School for New Learning. Kristin serves on Americans for the Arts Private Sector Council, The Actors Fund Central Region Advisory Council, Pivot Arts Advisory Council and volunteers with DePaul's Alumni Sharing Knowledge program and the Joseph Jefferson Awards Committee. Kristin is an active member of the Unitarian Church of Evanston.
Aug
21
Wed
Lab: What is Public Relations and Why is it Important?

@ WeWork State Street
Aug 21 @ 6:00 pm – 8:00 pm
More information coming soon!
Instructor: Vanessa Abron
Agency Abron Public Relations
Presenter Bio: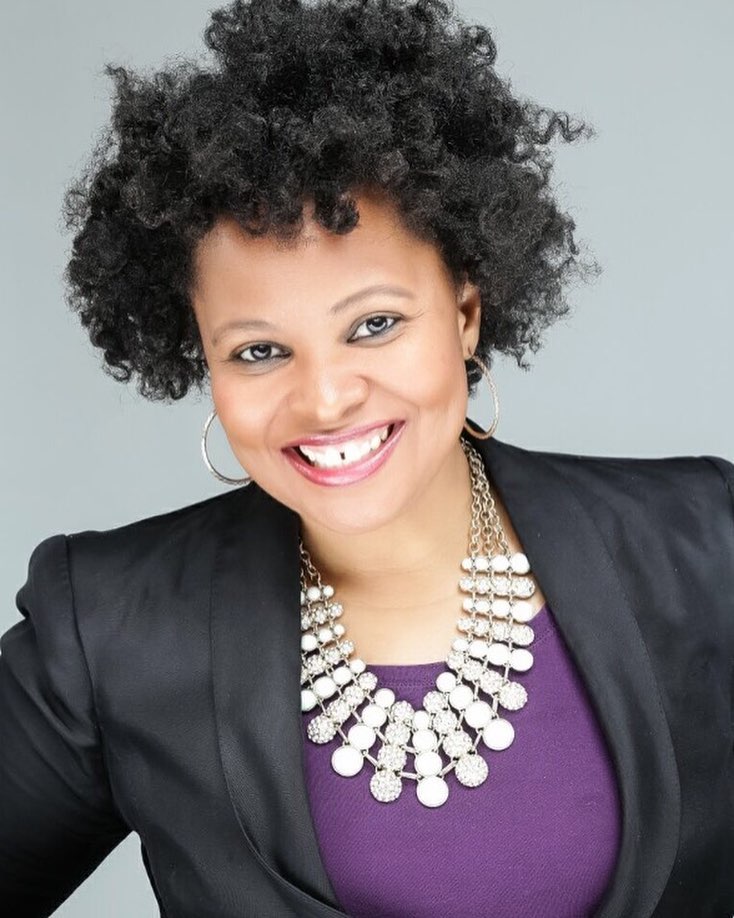 Vanessa Abron is a public relations professional with expertise in securing positive media coverage for brands in national and local media outlets such as Good Morning America, Extra, The Insider, The Huffington Post, The Breakfast Club, the Associated Press, and ABC News to name a few.  Some of her past client work includes, but aren't limited to, Aflac, Illinois Lottery, Chicago 2016, Pringles, Adidas, Salesforce.com, ComEd, American Optometric Association, Mercedes-Benz, Nike, Interscope Records, Def Jam Recording, Virgin Records and Reebok.  Vanessa's experience represents a broad range of public relations initiatives in a variety of industries, making her a valuable asset to any campaign. She accredits her success on her passion for continuously building positive relationships with a broad spectrum of individuals combined with her steadfast commitment to ensuring that the media, community and the client all receive mutually beneficial rewards from any project.