Feb
20
Wed
Lab: Building the Nonprofit Business Plan

@ WeWork Grant Park
Feb 20 @ 6:00 pm – 8:00 pm
Nonprofit organizations are born from creative ideas and passions for social good. To execute your mission and create real impact, you need to have a business plan. A business plan is your guide to defining your organization's identity, developing solutions to your problems, and setting and measuring goals. You don't need an MBA to run a successful organization, but you do need a plan to manage finances, be accountable to your vision, organize your team, and generate revenue and control expenditures to keep your ideas and passions alive. "Building the Nonprofit Business Plan" will help you do just that!
Instructor: Irv Michaels, Founder – Michaels Consulting, Ltd.
Click here to read Irv's bio.
Learning objectives include:
Define your identity in the marketplace and your "problem worth solving"
Gain a clear understanding of your product / service and its relevance in the market
Explore financial aspects of the plan: developing generated revenues and necessary expenses
Learn the importance of setting goals, measuring results and responding to inevitable changes
Presenter Bio:
Irv Michaels majored in accounting at college where his interest in the arts grew. His first job post-college was at Chess Records, where he worked as an administrator and nascent record producer. This led him to the intersection of traditional and creative businesses. He practiced at a local CPA firm, attaining senior partner status, serving entrepreneurial businesses. He 1986, Irv founded Michaels Consulting, Ltd., providing financial, business development, technology and human resources advice to graphic design firms, architecture firms and other creative organizations. The firm's focus is to help creative businesses thrive.
Certifications: C.P.A.; Strategic LivePlan (business planning application) Expert Advisor; QuickBooks ProAdvisor; TSheets Pro Certified
Memberships: American Institute of Certified Public Accountants; Illinois CPA Society; Chicago Creative Coalition; Art Institute of Chicago; Business Solutions Network
Apr
2
Tue
Lab: QuickBooks Online

@ WeWork State Street
Apr 2 @ 9:00 am – Apr 3 @ 12:00 pm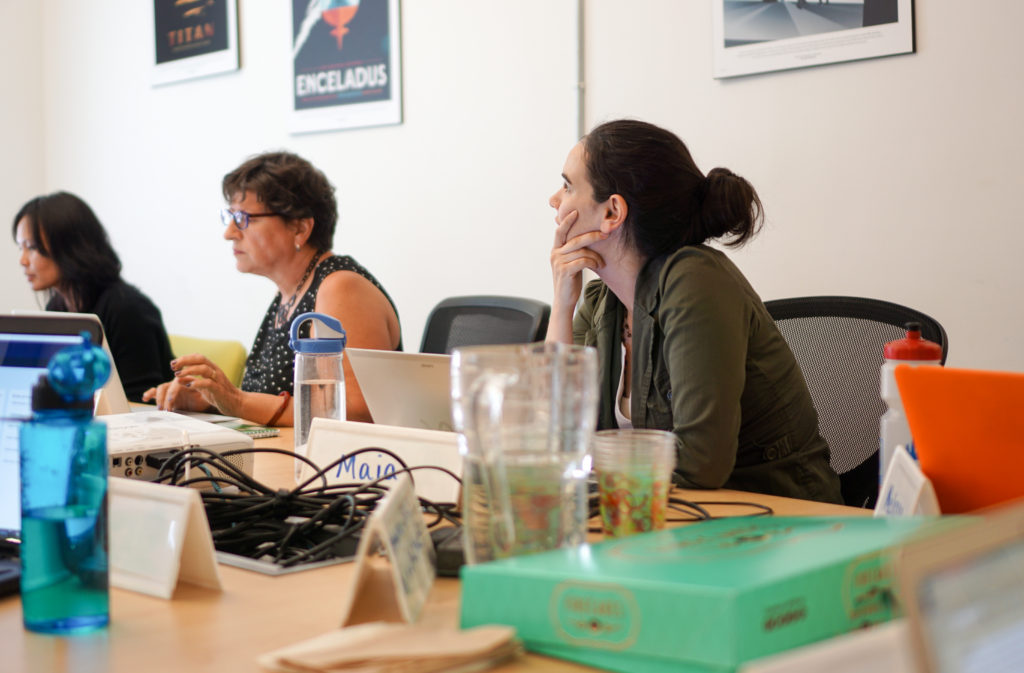 Tuesday, April 2 from 9:00am – 12:00pm
Wednesday, April 3 from 9:00am – 12:00pm
QuickBooks Online gives you many ways to improve your accounting efficiency and choose the processes and reports that are most important to your nonprofit organization. This hands-on Learning Lab will show you tips and shortcuts that'll help you cut down on time spent working, while maximizing the accuracy of your accounting.
You'll learn:
Overall settings and structure
User access
Memorized and automated transactions
Banking downloads and account reconciliations
Clients vs. vendors
Detail vs. summary transactions
Payroll setup, timesheets, and processing
Importing options to reduce data entry (i.e. from third-party payroll, PayPal, etc.)
Exporting data
Financial reports and notes
Audit preparation and attachments
And more! This Learning Lab is limited to 10 people. Registration will close once capacity is reached. Attendees must be available for both sessions.
Instructor: Yvonne Afable
Managing Partner, Accounting
Afable Consulting