Oct
18
Mon
On BOARD® Demystifying Fundraising for Board Members

@ Webinar
Oct 18 @ 11:30 am – 1:00 pm
There is always going to be chaos, a crisis, or disruption – an economic downturn, funders' shifting priorities, and some years- it's a pandemic.
How are you managing the moment?
Join us for this participatory workshop focusing on the tried-and-true principals of fundraising that will help you weather any storm.
In this moment, your greatest asset is your staff and board's ability to communicate and steward stakeholders. In fact, the smaller you are the better positioned you may be to grow your contributed revenue.
Topics to be discussed:
Designing your organization's strategic fundraising engagement process
The three important roles that the board plays in fundraising
Developing a culture of philanthropy that is intentional and inclusive
And with all the Relief funding being made available: Uses of funding: restricted, unrestricted, sponsorship
Presenter: Suzanne Griffith, Founder and Managing Principal of VEGA Partners a firm that focuses on leveraging companies and philanthropies social impact solutions.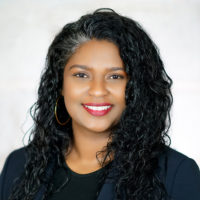 Dec
6
Mon
On BOARD: Arts Advocacy for the Nonprofit Board Member (on demand only)

@ On Demand Webinar
Dec 6 @ 12:00 am
Arts Advocacy for the Nonprofit Board Member, the final session (6/6) of the full On BOARD® curriculum is available on demand.  
In this session you will walk away with 1-3 actions that you can bring back to your organization to help sustain its mission through advocacy. 
Topics include: 
Current events and cultural policy issues at the local, state, and federal levels that affect your organization

How to use this moment to tell your story and advocate for arts, culture, and creativity

Tactics for delivering your advocacy message to key decision makers or stakeholders

Differences between advocacy and lobbying and the ""do's and don'ts" for board members

 
Presenter: Jonathan VanderBrug, Director of Civic Engagement, Arts Alliance Illinois. Jonathan coordinated the process of updating Illinois' arts learning standards, as well as played a lead role in advocacy to include the arts as an indicator in Illinois' ESSA State Plan.  Jonathan has also served as Health Care Justice Director, Campaign for Better Health Care; Calumet Community Educator, The Field Museum; Executive Director, St. Louis Lead Poisoning Prevention Coalition; and Policy Adviser, Michigan House of Representatives.  He earned his Master of Nonprofit Administration degree from North Park University and B.A. in English Literature from Calvin College. All of Jonathan's work has carried the spirit of the civil rights efforts of his parents, who fought for school desegregation as residents of North Lawndale in the 1960's.