Feb
2
Wed
Learning Lab: Navigating Your Journey at Work in the New Normal

@ webinar
Feb 2 @ 9:30 am – 11:00 am
Who should attend:  Staff members and emerging leaders
During the great reshuffling and great resignation, many staff members are truly fatigued, while new hires show up energized.
How do you work alongside each other? How do you accomplish your goals or set goals when the future is unknown?
Our Content Expert Myla Skinner will explore team dynamics, empowering staff members to get what they need in a time of great flux, and help you get on the same page so that you can build resilience and re-engage with your mission.
After attending this session, you will have several tools to invigorate your work and team's effectiveness.
Content Expert: Myla Skinner, Managing Partner, Quarter Five Consulting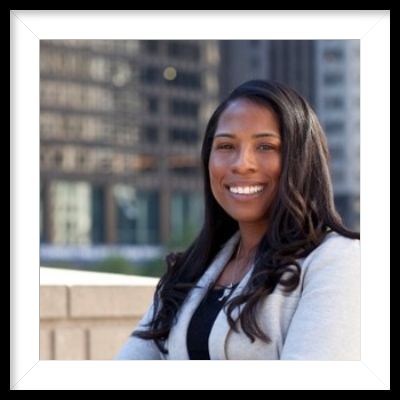 Jul
20
Wed
Learning Lab: Values-Based Leadership

@ Webinar
Jul 20 @ 10:00 am – 11:30 am
Learning Lab: Values-Based Leadership – Leading with purpose, motivation, and direction
What principles guide your decisions as a professional?
Values-based leadership is an approach to leading where individuals draw from their values for decision-making processes and various professional situations. This online workshop will guide you on how to identify your values and create an action plan to better lead in alignment with them.
What you will learn
Gain clarity on your values and how they impact your leadership
Identify the opportunities to lead with a more values-based approach
Learn from the leadership experiences of others
Create an action plan to better lead in alignment with your values
Price: $30
Content Expert: Nicole Johnson-Scales, CEO,  NJS Consulting Group
Nicole Johnson-Scales is an Executive Career Strategist who applies more than two decades of corporate leadership experience to empower her clients to become high-impact leaders within their industries. Whether starting a new role or positioned to take their leadership to the next level, Nicole helps executive leaders design a powerful strategy; leveraging their strengths and talents, to create impactful business outcomes. As a member of the Executive Leadership team at Fifth Third Chicago, she has steered several critical initiatives, using Corporate Social Responsibility to grow the business and enhance its reputation. Her wide-ranging responsibilities include leading the bank's $5.6 billion Community Commitment and acting as a key strategic advisor to the region president and other executive leaders; effectively navigating the needs of multiple stakeholders.
Nicole has an MBA from Olivet Nazarene University and is a certified coach through an International Coach Federation (ICF) accredited program. She is an Adjunct Professor at Loyola University and Lake Forest Graduate School of Management where she teaches courses on Values-Based Leadership, Leading Organizational Change, and Corporate Social Responsibility.  She is a Founding Guide at Chief (Chicago), the social network dedicated to women's leadership.
Nicole has been recognized nationally and locally as a corporate and civic leader. She is the recipient of numerous awards, including the National Diversity Council's Most Powerful & Influential Leaders and Chicago United Leader of Color. She serves on several boards and committees, including the City Colleges of Chicago Foundation. Nicole offers a wide range of coaching services, including executive onboarding, executive coaching, and leadership seminars and workshops.
She can be reached at nicole@designyourprofessionaljoy.com.
Sep
21
Wed
Learning Lab: Grant Writing, Building a Successful Case for your Project

@ Online
Sep 21 @ 10:00 am – 11:00 am
At the Arts & Business Council of Chicago, we are creating a world where creativity is universally valued as a resource with limitless potential for social and economic impact. We are an arts service organization focused on serving Chicago's cultural workers and enterprises through consulting, programming, and mentorship to ensure community vitality and an equitable creative economy. 
One of the ways in which we fulfill our mission is through our Learning Labs Program. Learning Labs provide opportunities to start new conversations about non-profit management with a particular focus on arts + culture. The goal of this program is to continue discussing solutions for challenges faced across the sector. 
About Learning Lab: Grant Writing, Building a Successful Case for your Project
Support for nonprofit arts organizations and art makers in Chicagoland drastically increased in 2022 and is expected to continue growing throughout 2023. Grant amounts from the City of Chicago are larger, their terms are more flexible, and the application process is less rigid. When it comes to private foundations, a similar case is happening. 
However, even if there are more funding opportunities, chances of getting funds will largely depend on the applicant's ability to effectively build their case and present a successful grant application. 
In view of this exciting scenario, the Arts & Business Council offers a Learning Lab on Grant Writing where participants will gain insights into communicating effectively with prospective funders.  
During this workshop, attendees will get tools to build a case for their project and prepare effectively for grant writing. This session focuses on philanthropic foundation and government grants for arts organizations, although some underlying principles around proposal writing apply to individuals.  
Topics covered during the session 
Brief History of Nonprofit Funding

 

Anatomy of a Grant Application, with a focus on narrative, timeline, budget, and impact/evaluation

 

Case Studies: Critically Examining Writing Samples

 

Creating Your Case: Share your Elevator Pitch 

 
Topics not covered 
Identifying relevant government and private foundation funders

 

Types of foundations and other funders

 

Types of proposals and submissions

Application for research grants

 
We encourage participants to prepare a one-paragraph pitch for a project they want to get funded.  
Content Expert: TBD
Price: $30