Feb
5
Tue
Breakfast Club: Advocacy and the Nonprofit Voice

@ Arts & Business Council of Chicago
Feb 5 @ 9:00 am – 10:00 am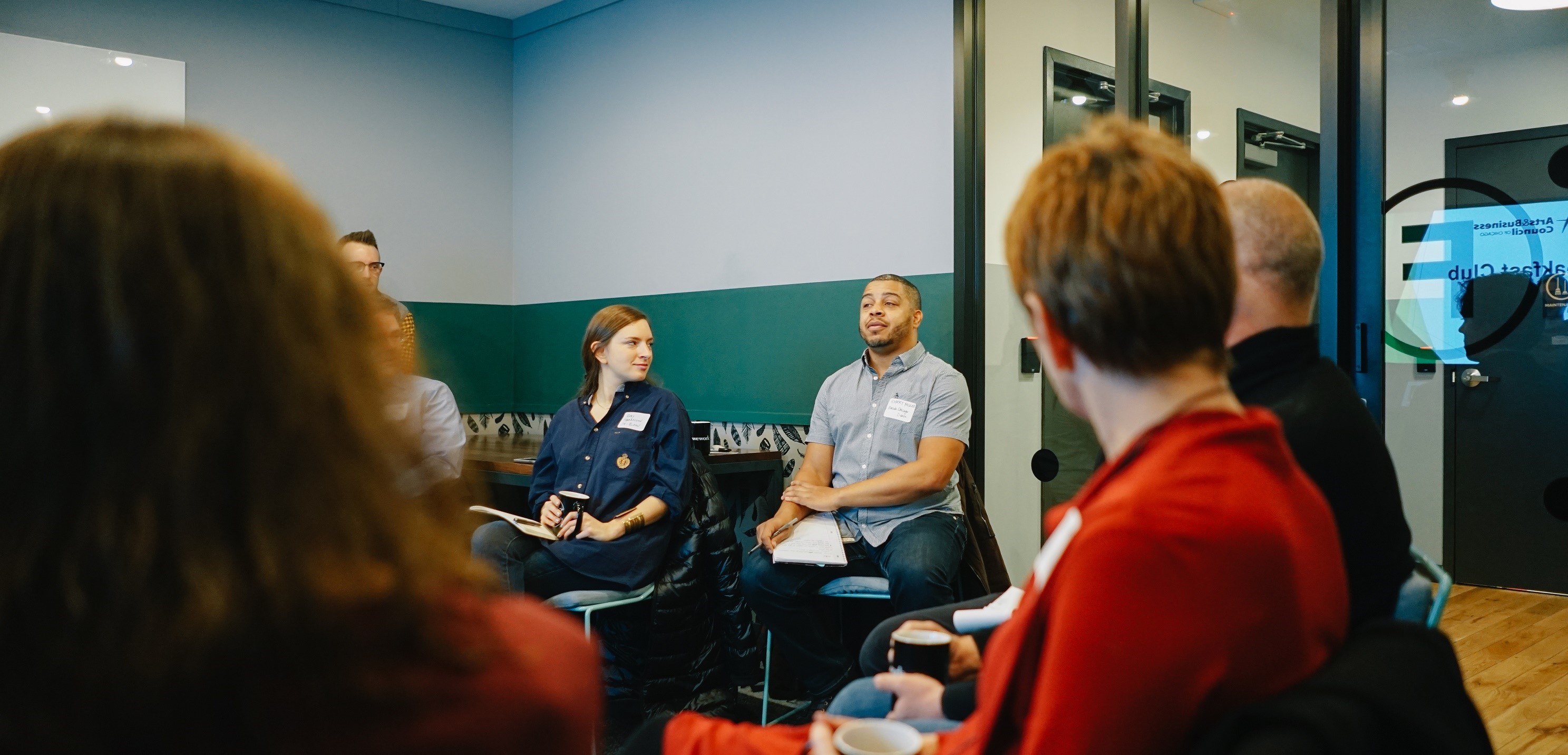 The Arts & Business Council of Chicago convenes a monthly morning gathering for arts administrators to discuss topics and share ideas relevant to the business of art. Breakfast Club is a dynamic opportunity for arts administrators to connect with one another and collaborate on solutions for navigating personal and industry challenges.
In preparation for Arts Advocacy Day, join us to learn how you can approach your legislators to champion the cultural policy issues that are most important to you and your organization. This conversation delves into how your nonprofit organization can use its voice to advocate for important issues such as the CREATE Act or full-funding for the NEA and the NEH without losing your 501(c)3 status. With the upcoming Chicago Mayoral election, this is a conversation you won't want to miss!
Tuesday, February 5 from 9:00 A.M. – 10:00 A.M.