Carol Michelini
Human Resources Professional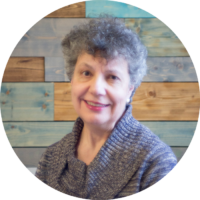 What do you love most about volunteering with A&BC?
I love getting to know the arts groups on a personal level. It's one thing to attend a performance, and another to get a peek behind the scenes, to really understand what it takes to keep an organization going.
What does volunteering add to your life?
Volunteering broadens my horizons by giving me a glimpse into a world that's different from my own. It strengthens my consulting skills and allows me to take ownership of a project in a way that's very different from my professional domain.
What are some of your other interests?
I sing in my church choir and am a member of my church's Green Team. I give tours at the Newberry Library and at the Frank Lloyd Wright Home and Studio in Oak Park.
What goals have you helped organizations reach/other A&BC related achievements?
To date I have worked on 20 projects as a BVA in addition to being a guest speaker at BVA Orientations. Most of the projects have been Board/Staff Facilitations which I enjoy. Working on any aspect of board development is a great way to help an organization reach its goals. Leadership development is crucial for any organization.
Fun stuff:
I'm a member of a community theatrical group called Still Acting Up which writes its own material including music and lyrics. I've helped to write the script for two shows and have been an ensemble member as well. This year I get to sing a solo which is exciting!