Based in Edgewater, Chicago Filmmakers (CF) is a nonprofit organization that supports independent filmmakers and film enthusiasts. Part of CF's programing is its focus on arts education, as they offer film classes to people of all ages and youth camps. CF also offers production grants and equipment rentals to filmmakers. CF is at the forefront of the local indie film community, hosting screenings and seminars to watch, learn, and discuss the genre. 
CF's mission is to "support independent filmmakers, foster independent filmmaking, educate audiences and creators about film." Brenda Webb, CF's Executive Director, says the values of the organization include centering Chicago and the Midwest.  
Before COVID-19 and subsequent lockdowns, Chicago Filmmakers would produce regular in-person film nights for experimental/independent films. In addition, CF would produce its two annual film festivals, the Onion city Experimental Film Festival and Reeling: The Chicago LGBTQ+ International Film Festival. CF also holds several film classes at their facility in Edgewater, but also occasionally teaches on-sight for schools and social service agencies. 
Chicago Filmmakers has been a client of the Arts and Business Council of Chicago since 2019.  In addition, CF is in year three of the SMART Growth Program. SMART Growth is a three-year capacity building program funded by the Chicago Community Trust. The goal of SMART Growth is to help local arts and culture organizations engage their board and staff while supporting their missions. As part of the SMART Growth program, CF utilized the A&BC Business Volunteers for the Arts program (BVA). The BVA program matches skilled volunteer consultants with arts, creative, and cultural organizations in need of assistance. BVA consultants work in teams on capacity-building projects with a specific organization for measurable outcomes. 
Before CF began the SMART Growth Program in 2018, Brenda Webb said she realized CF needed a new strategic plan. Years ago, CF recognized that they had challenges they wanted to fix, specifically around their staffing models. Employee burnout and understaffing were causing too frequent turnover. Furthermore, the training manuals for new staff needed to be updated to strengthen the effectiveness of CF's staff.  
CF did an information overhaul before they implemented their strategic plan. Before the overhaul, a lot of CF's data was disorganized, with different formatting, naming, and templates worsening the capabilities of strategic planning. Once the organization data was centralized the strategic plan went to the next step: capacity building. CF grew a lot through the SMART Growth Program, growing through better concept development and planning.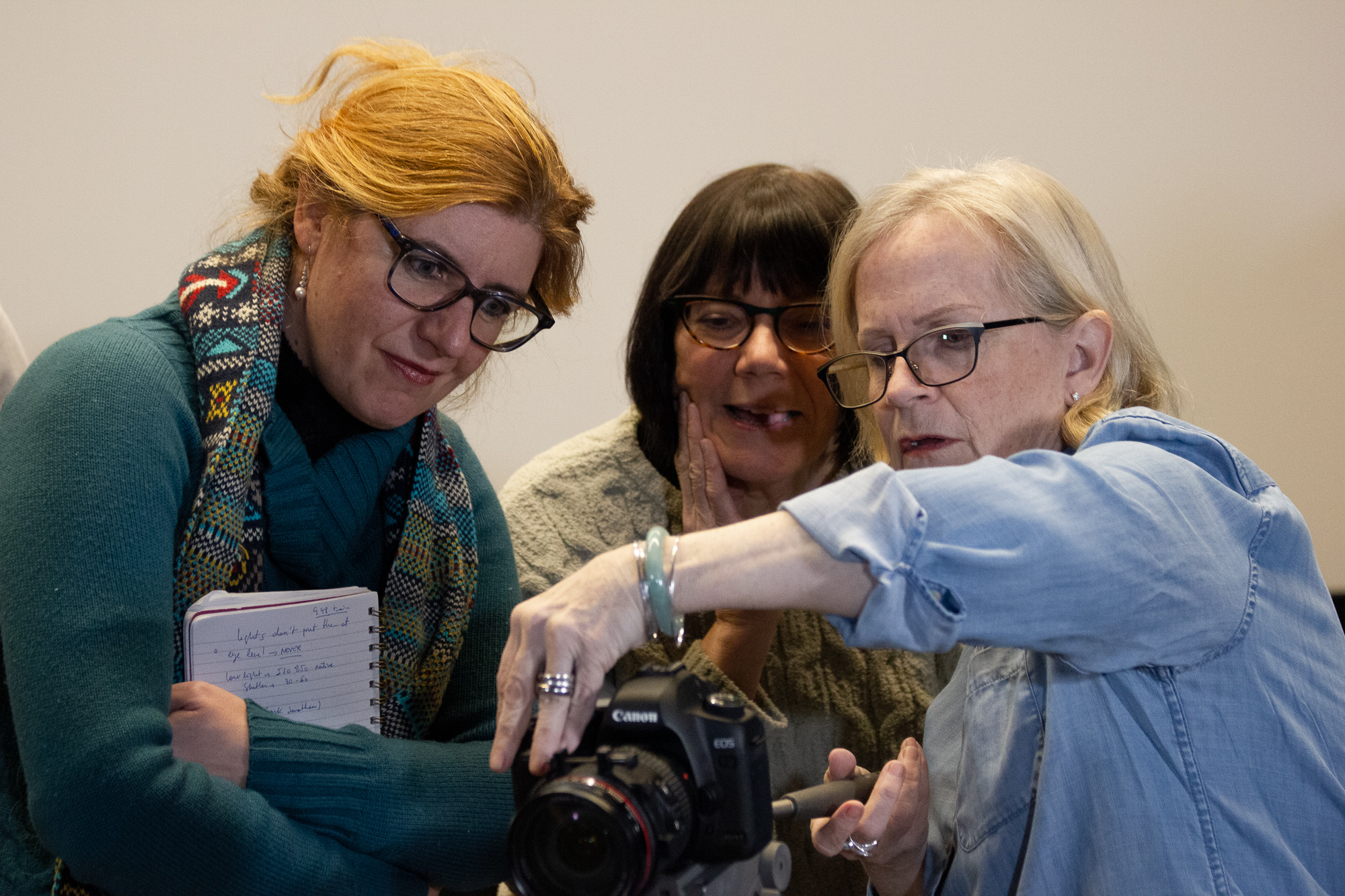 In addition to going through the SMART Growth program, Chicago Filmmakers had hoped to rewrite their strategic plans in February of 2020. With the pandemic on the horizon, their strategic planning session with consultants morphed into consulting on how to get through the pandemic. The aspirational aspect of their 3-5 year strategic plan had to be changed to short-term plans to ensure 2020 and 2021 were as stable as possible.  
Like many other nonprofits, CF had their regular programming disrupted by COVID-19. In March 2020, The Onion City Film Festival was cancelled to put on at a later date, and summer camps were also cancelled.. Shortly after, ticket sales for scheduled screenings and film classes were all refunded. Though several classes continued online, general revenue was reduced, as CF expected much of its revenue to come from youth summer film camps.  
Since the pandemic, capacity building has taken a backseat to audience engagement. Like other organizations, CF wanted to engage their core audience and produce free programs, yet also had to consider their own bottom-line in a dire time. Even though CF was in "survival mode", accessible programing was decided as the best method at the beginning of the pandemic, as supporting the community is one of CF's main values. Since the pandemic, all of CF's programing has been virtual. After being postponed earlier, the Onion City Film Festival was eventually produced for free online, allowing for a larger and international audience. Online classes have opened doors to a wider audience as well.  
The pandemic caused a lot of filmmakers to lose work, and their less busy schedule meant they were more available for interviews/conversations for programs about their art. Because the events were all virtual, the costs of having a writer or director attend a Q&A was much lower than with standard in-person programing. Because of some of the benefits CF has encountered from virtual programing, some programs will remain either online or in a hybrid model going forward. 
Before the pandemic, CF would commonly partner with the Chicago Film Archive, the Chicago Film Society, and the Chicago Cinema Society. Unfortunately, there have been fewer partnerships with other organizations because of the pandemic. Much of CF's programing is space dependent, and collaborations have been substantially harder to organize. 
All told, CF was able to weather the storm and effectively repurposed itself as an almost entirely digital organization. CF eventually benefited from digital programming tremendously, as they cultivated a national and international audience because of how accessible their digital programs were. Importantly, The Reeling Festival was repurposed to be fully virtual, allowing for program continuity in spite of a thoroughly difficult year.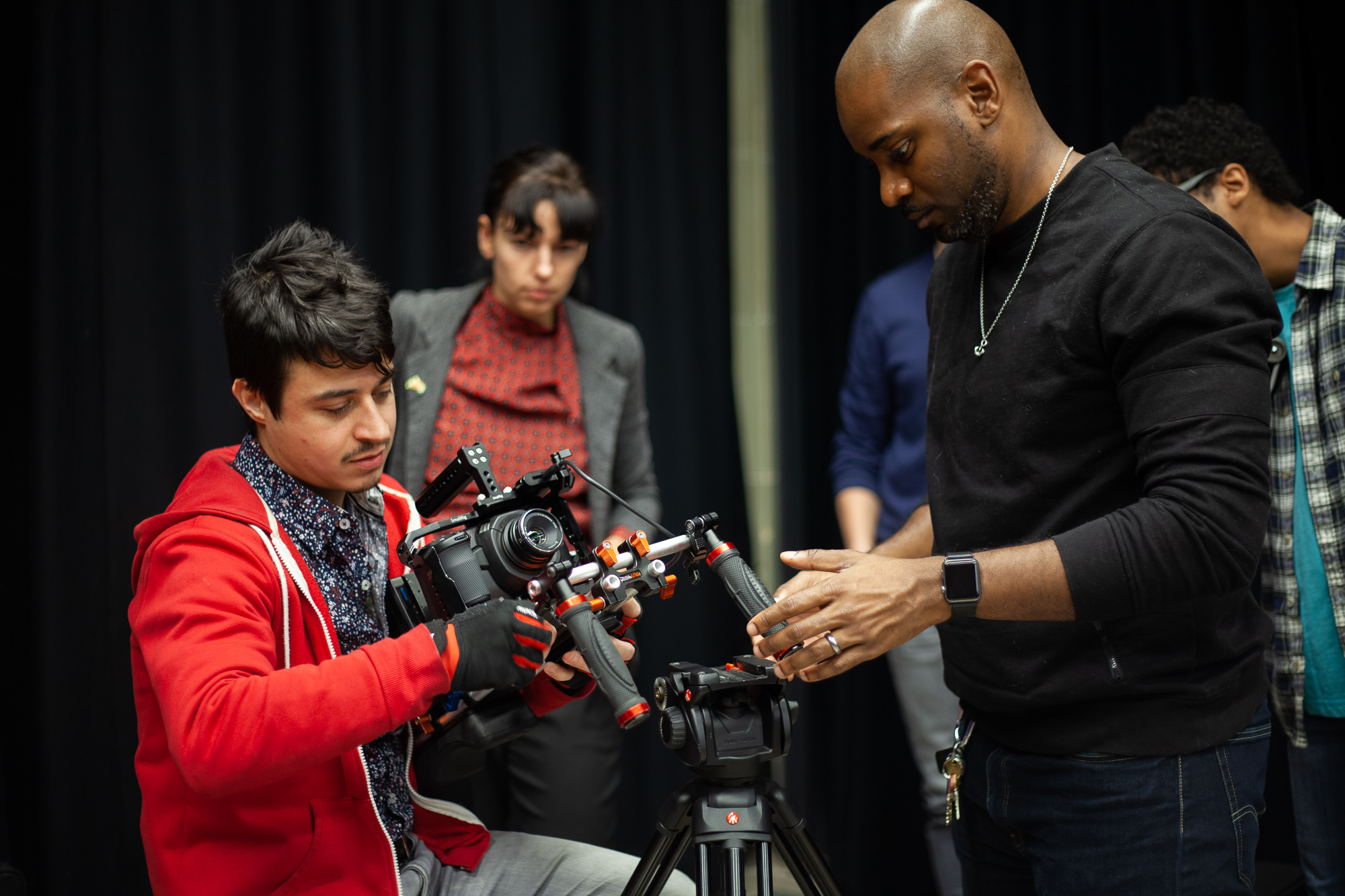 Chicago Filmmakers continues to produce its digital programming with regular classes and screenings. CF is also maintaining its digital media production fund. Chicago Filmmakers reopens in July for in-person programs with summer camps that are socially distant/outdoors. Starting in August (hopefully), the space will reopen to the public in its pre-pandemic capacity. 
With its roots in experimental filmmaking, Chicago Filmmakers exemplifies the characteristics of a successful arts organization: achieving its mission as effectively as possible while always trying to serve the community. Executive Director Brenda Webb states that she is not as much inspired by what others are doing, but rather what others are NOT doing, and then serving that shortage. CF's main inspiration remains the film community in Chicago. Chicago Filmmaker's story of rebounds and sustained growth can inspire other arts organizations as they move forward.