Wow. That was awesome.
On Friday night, we welcomed curious arts supporters to 2112, Fort Knox Studios, and ICON Pro Studios – Chicago's hidden creative ecosystem that connects artists and creative entrepreneurs to the community, educational opportunities, and access to capital they need to thrive in Chicago's creative economy. Chance the Rapper got his start recording here, so you can only imagine how incredibly important this place is to Chicago's up-and-coming artists.
2112's Rob Tovar led us on an incredible tour of the 160,000 square foot facility including 2112's co-working space; an open-air workspace lined with signed posters from The Black Keys and Mumford and Sons. There's no doubt that this space is perfect for creative-industry professionals – you could almost feel the ideas bouncing off the walls.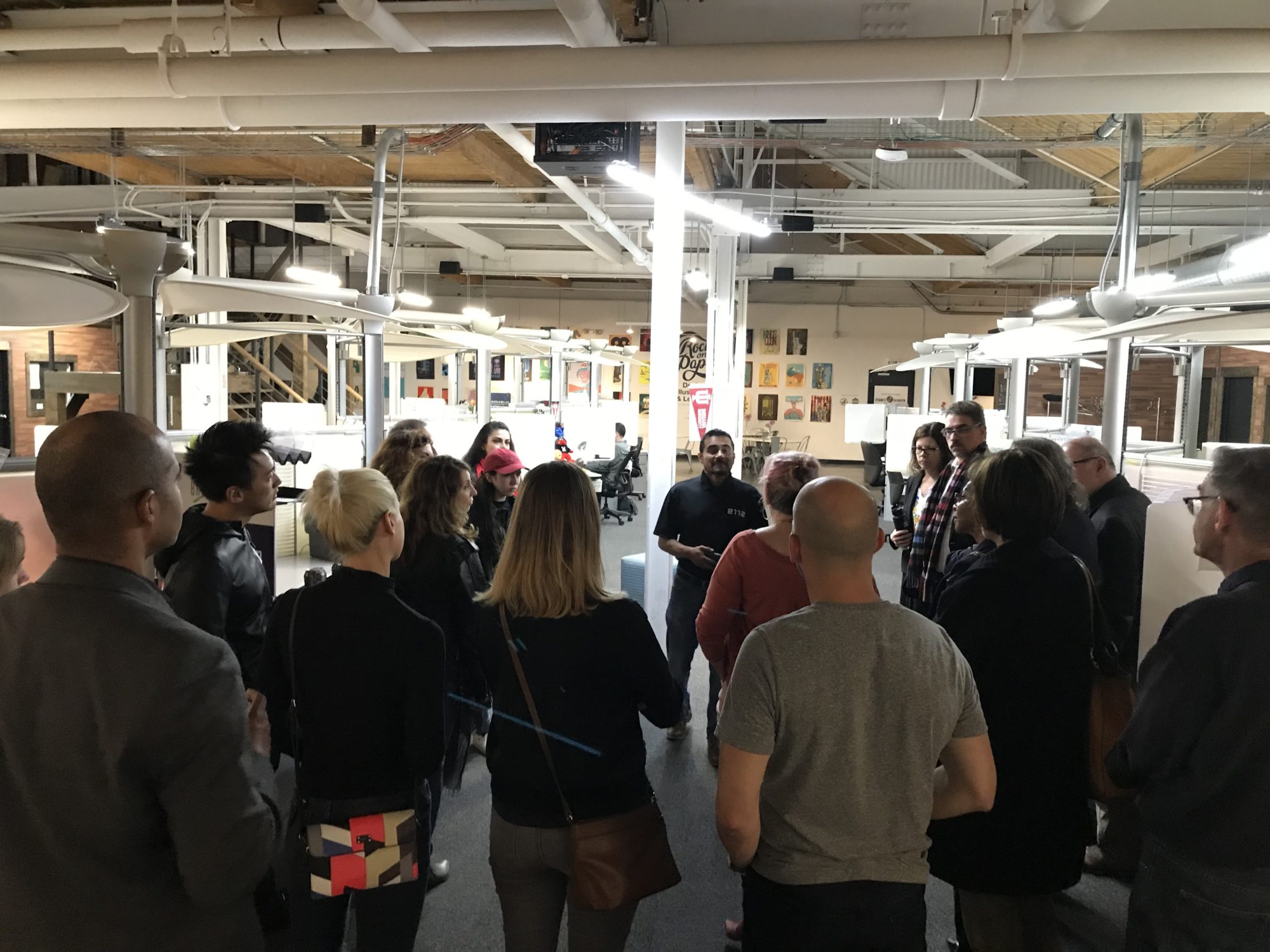 Next, we took a look at Fort Knox Studios. This rehearsal and production facility is home to The Hangar – a massive 7,200 square foot flexible production space where 24 music videos and 5 feature films have been shot. Rob let us in on a secret by sharing that he has just signed a deal for a sixth feature film to be shot at The Hangar in the coming year! We'll have to keep our eye on 2112 and Fort Knox Studios to see who comes into town.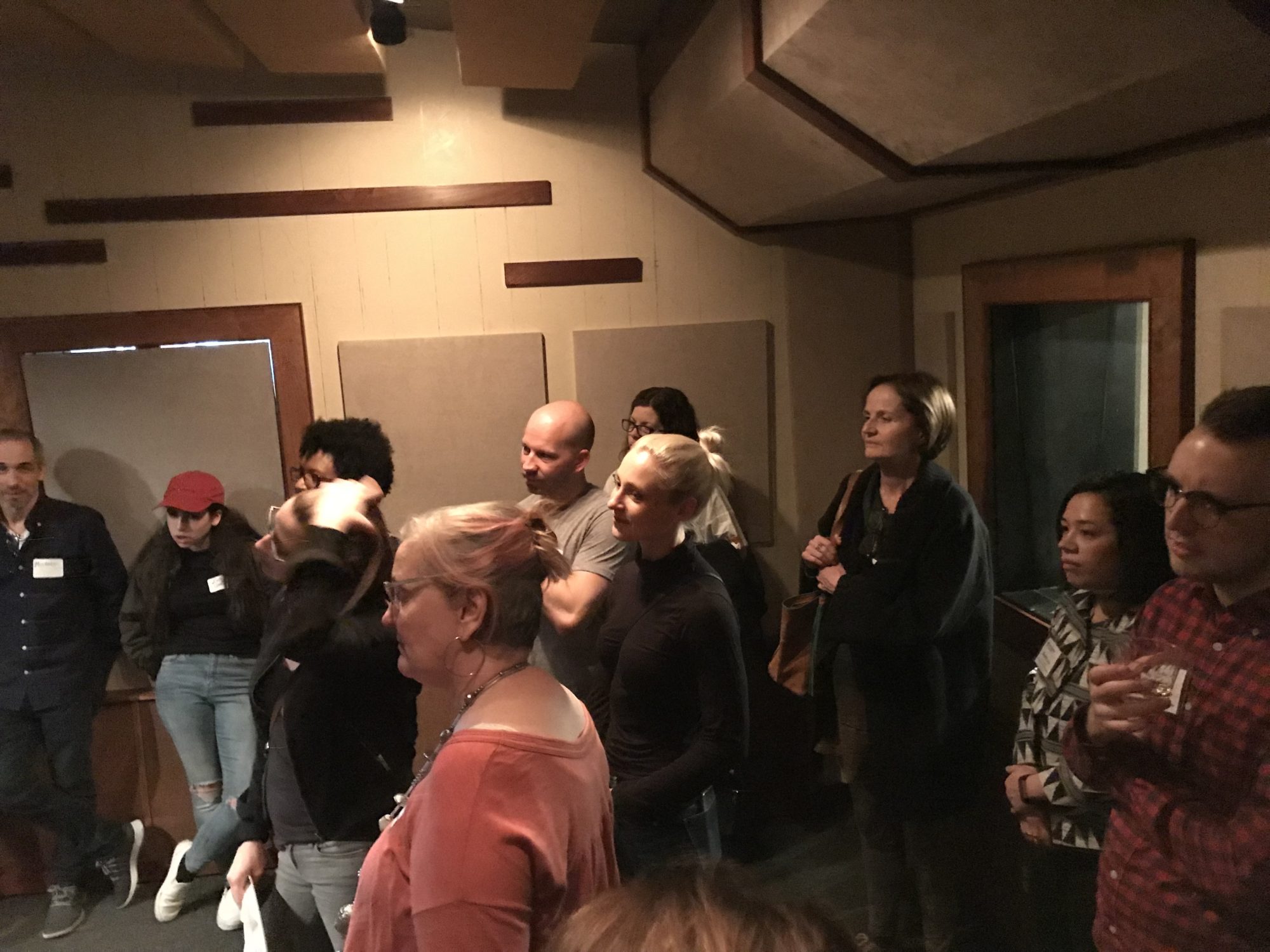 Finally, our guests walked the winding halls of rehearsal studios at ICON Pro Studios, hearing snippets of various local artists in the midst of their creative processes behind closed doors. Rob assured us that it was pretty quiet for a Friday night, but that he was happy about that. Because artists weren't actively working in the studios, that meant they were out playing gigs and making money; and that means that 2112 is doing its job.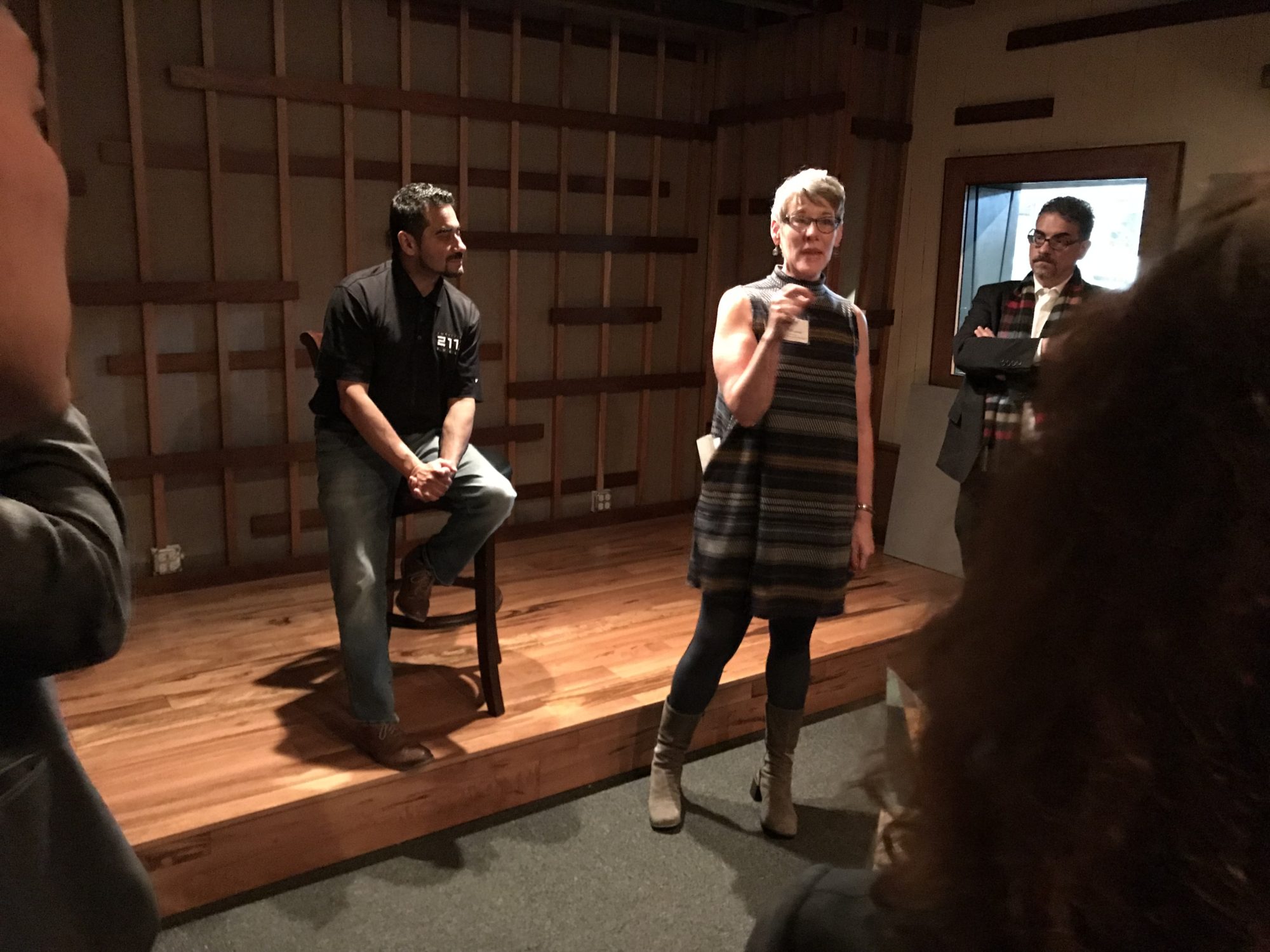 This special event at 2112 was the launch of our brand-new Membership Program. If you are not yet a member, you can still take advantage of this incredible social engagement opportunity for arts supporters to connect and experience some of Chicago's most exciting and innovative scenes. Check out our website to see all of the benefits of our Membership Program.
We hope to see you at our next major event, our ever-popular Summer Bash on July 17 at Revolution Brewpub in Logan Square. This after-work casual fundraiser features electrifying performances, great food and drink, and lots of conversation among arts and business professionals.
See you there!