When:
May 7, 2019 @ 9:00 am – 10:00 am
2019-05-07T09:00:00-05:00
2019-05-07T10:00:00-05:00
Where:
The Arts & Business Council of Chicago
100 S State St
Chicago, IL 60603
USA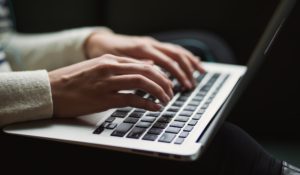 The Arts & Business Council of Chicago convenes a monthly morning gathering for arts administrators to discuss topics and share ideas relevant to the business of art. Breakfast Club is a dynamic opportunity for arts administrators to connect with one another and collaborate on solutions for navigating personal and industry challenges.
Tuesday, May 7 from 9:00 A.M. – 10:00 A.M.
Writing a stellar proposal to government, corporate, and foundation funders can be the key to getting support for your organization and special projects. As institutional funders lean more and more into demonstrable impact, how can arts and cultural organizations secure the funding they need to thrive? Alexandra Nelson of Juno Consulting joins Breakfast Club to guide a peer-to-peer conversation on successes and strategies in proposal writing.
A cereal bar, tea, and coffee will be provided.
This Breakfast Club is at capacity and can not accommodate any additional registrations. If you'd like to be placed on a waitlist, please contact Braden Cleary at bcleary@artsbiz-chicago.org.
[wufoo username="artsbizchicago" formhash="z14f326p15hjckk" autoresize="true" height="1667″ header="show" ssl="true"]