When:
April 27, 2022 @ 9:30 am – 11:00 am
2022-04-27T09:30:00-05:00
2022-04-27T11:00:00-05:00
Who should attend: Senior Staff and Board Members
Are you trying to make sense of the numbers after two years of a pandemic? Need a financial refresher in general? Truthfully, you're not the only one. The pandemic has left us all a little drained when it comes to financial planning for our organizations.
Please join us as we examine budgeting tools, tax implications, and organizational finances to plan for brighter days ahead. We want you and your organization to thrive in 2022.
After attending this session, you will walk away with several tools and lessons that energize you as you lead your organization with clarity and purpose.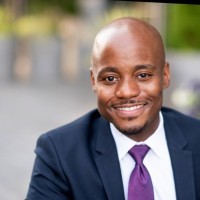 Content Expert: C. Lorenzo Evans III is Founder and Chief Consultant at CLE Business Services, based in the Washington D.C. and Baltimore Area. Lorenzo is currently Adjunct Faculty of the Masters of Arts Management Program at American University as well as a Teaching Fellow at National Arts Strategy through the University of Pennsylvania. Lorenzo formerly held the position of Chief Operating Officer and Director of Finance at Washington Performing Arts.