Kent Van Horn
Consultant
IBM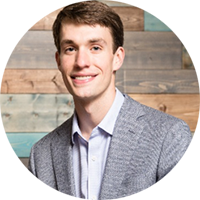 What do you love most about volunteering with A&BC? 
I joined A&BC because I enjoy and appreciate the arts, but my own artistic talents are very limited. I love the opportunity to work with passionate and creative people on driving forward the mission of their organization using my background and talents. The A&BC consultants and staff members I have worked with have taught me so much and really improved how I approach work in my own career.
What does volunteering add to your life? 
My work frequently takes me away from Chicago but A&BC allows me contribute to the fabric of this great city in a way that can accommodate my schedule. Volunteering allows me to meet new and wonderful people from vastly different backgrounds and constantly see all the good that is being done in this city.
What are some of your other interests? 
I have a passion for anything to do with water: Sailing, swimming, water polo, fishing, Skiing (frozen water), etc. I am interested in efforts to improve water quality and access globally.
What goals have you helped organizations reach? 
My favorite experience was working with a theater group on their growth strategy. My A&BC team worked to chart out the organization's strategic goals and delivered a plan for them to expand their impact across the country.
Funny stuff: favorite food, pets, season, etc. 
I love food trucks and dogs. I think the biggest disappointment of my life will be not originating the dog treat food truck (but I am so glad it exists).
– Kent Van Horn, BVA Consultant