Become part of a growing dialogue between business and arts leaders and help impact the Chicago arts scene!
Join the Arts & Business Council of Chicago's Membership Program
See performances that will set your mind on fire.
Engage with the arts more deeply as you learn how artistic innovation can enhance your perspective in business and administration.
Support us as we help support the arts.
Become an A&BC Member!
You'll enjoy:
√   Exclusive membership events with dynamic conversation
√   Fun nights out with the arts as the focus
√   Engaging networking events that help you make new professional connections
For the annual rate of $250, receive year-round benefits!
Sign up below!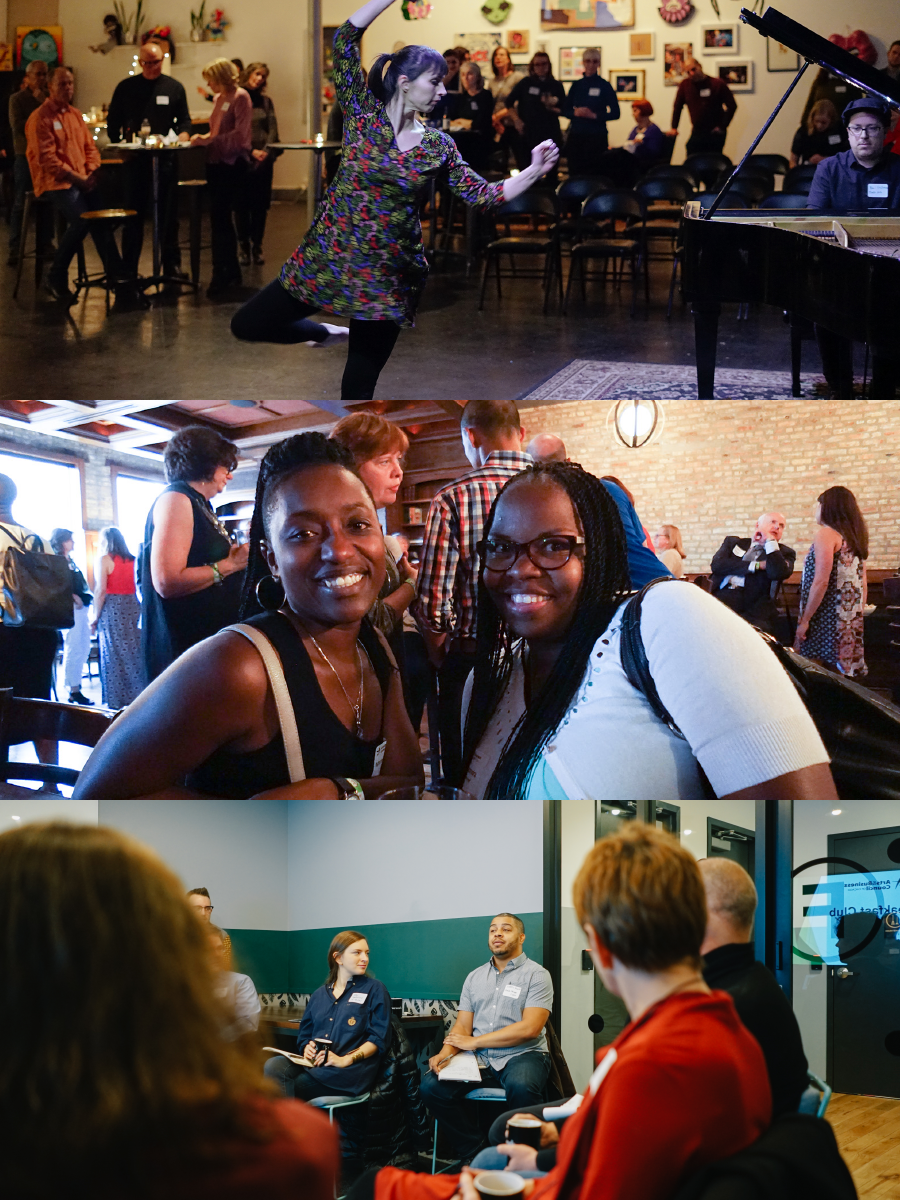 MEMBERSHIP CALENDAR AND BENEFITS
FEBRUARY
Discount for Members! Take a new professional headshot and refresh your LinkedIn profile for the New Year at Headshot Happy Hour.
MARCH
Our annual luncheon featuring cutting-edge thought leaders — preferred seating and Q&A priority for members
APRIL
Exclusive for Members! Free tickets and art offers—theater, dance, music downloads, and more!
MAY
Roundtable discussion dinner event with thought leaders—early registration and deep discount for members
JULY
Summer Bash, our casual, lively networking fundraiser, has performances that are always a hit—recognition from the stage for members
SEPTEMBER
Exclusive for Members! Art-making event hosted by a local arts organization. Get your hands dirty and meet new people!
OCTOBER
Exclusive for Members! Free tickets and art offers—who knows what cool things you'll be able to choose from!
NOVEMBER
Exclusive for Members! Dynamic performance, followed by thought-provoking discussion at a local eatery with hosting arts organization
DECEMBER
Free for members! Holiday Wonder, our casual holiday social. Glitter optional.