Tim Jenkins
Owner/Professional Organizer
Organization Perfected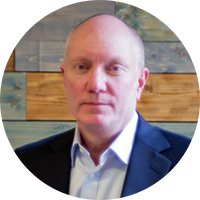 What do you love most about volunteering with A&BC?
As a volunteer with the Arts & Business Council I am exposed to the many different types of arts organizations in Chicago. The vast about of talent within our city is impressive and endless. A&BC has given me a sight into art forms and organizations I otherwise wouldn't know existed.
What does volunteering add to your life?
Working with these groups has enriched my life experiences by allowing me to witness their passion for their organizations first hand. The volunteers on the boards work many hours and are deeply committed to their mission. It's great to help them realize the results they have worked hard to achieve.
What are some of your other interests?
When I'm not busy with clients or volunteering for the Arts & Business Council and the arts community you might find me at the gym, along the lake front on my bike or hosting friends for dinner. I'm a planner by nature so I'm always busy contemplating my next meal, trip or volunteer opportunity.
What goals have you helped organizations reach?
I've enjoyed helping various arts organizations define their mission and goals and develop a plan to meet those goals. Working together we've been able to successfully set up the ground work for a strategic plan and identify a path to achieve the missions of their organizations. My background in process improvement and former board experience helps me to facilitate boards and committees as they move through the process of building their strategic plans.
Fun stuff: favorite food, pets, season, secret talent?
I consider myself a bit of a foodie and enjoy most types of food. I'm especially fond of Italian and Mediterranean and enjoy dining out frequently. I travel often and always look forward to checking another destination off my bucket list. My favorite vacation trip was to Greece, visiting Athens, Mykonos and Santorini. Beyond food and travel I enjoy all forms of theatre and live entertainment, movies and nights out with friends. My favorite season is Christmas and I look forward to decorating our home with multiple Christmas trees.
-Tim Jenkins, BVA Consultant