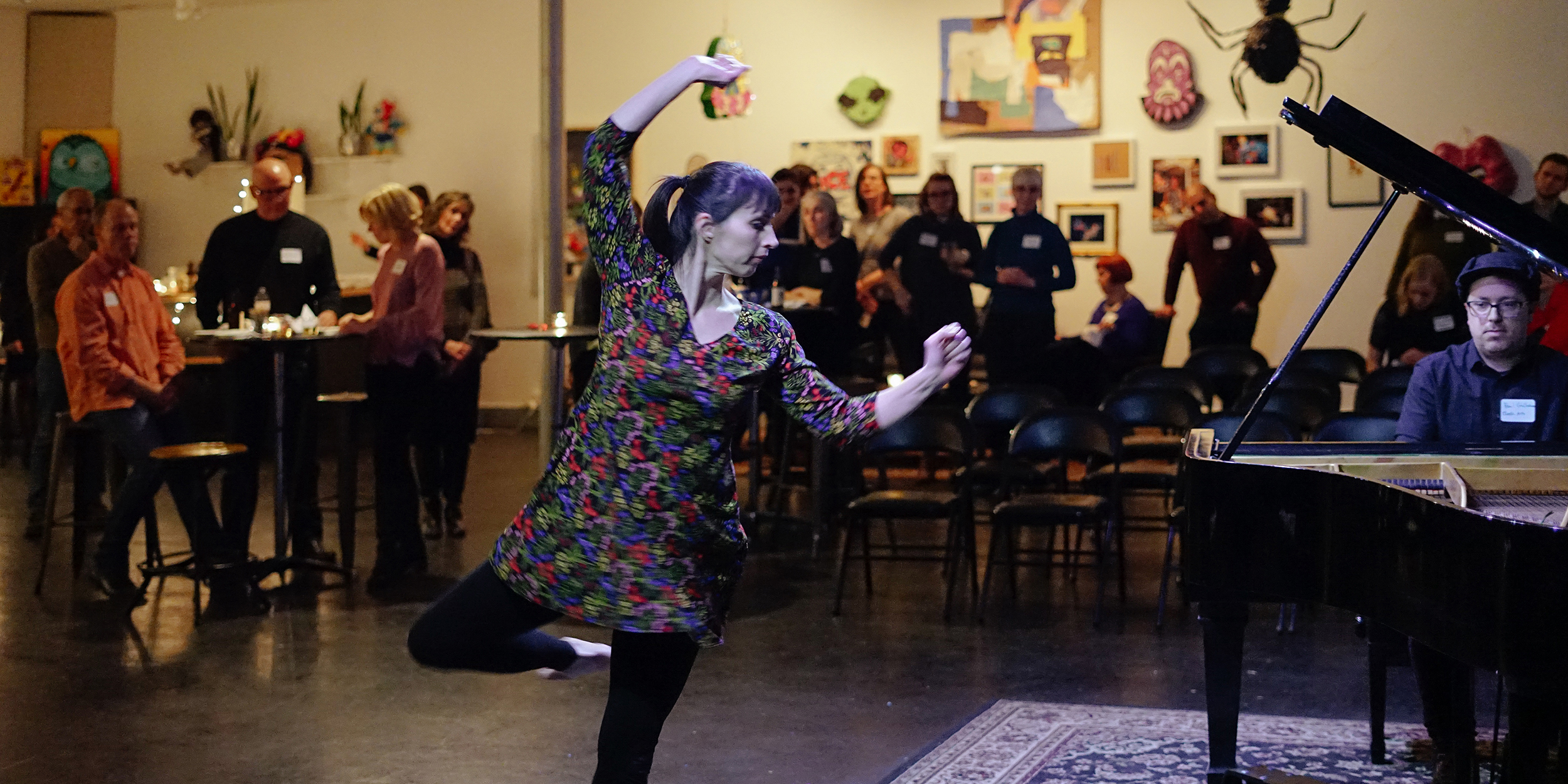 Photo: Dance artist and educator Adriana Durant performs with pianist and Elastic Arts co-founder Paul Giallorenzo at Elastic Arts, an arts space in Logan Square.
We know that the arts drive the culture and commerce of Chicago – about $3.2 billion worth! Participation in arts and culture is not only social. Sure, it gets people talking, engaging, and creating social cohesion in our community, but arts and culture is also a driver of financial wellbeing in our city. In 2015, the arts supported over 85,000 jobs in Chicago! Looking solely at these stats makes most of us arts administrators do a couple of fist pumps in celebration. But last month SMU DataArts (formerly The National Center for Arts Research) recently released The Top 40 Most Vibrant Arts Communities rankings for 2018 where Chicago places 16th among similar cities with populations over 1,000,000 in the United States. Since 2015, Chicago's ranking among vibrant arts communities has dropped from 10th to 12th to 15th to 16th, respectively. We're confused. That's not good. And at the Arts & Business Council of Chicago, we're taking it personally.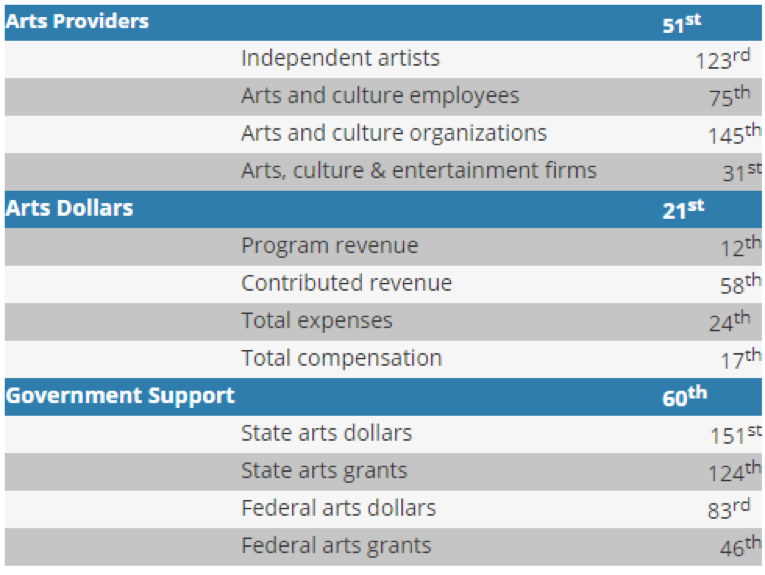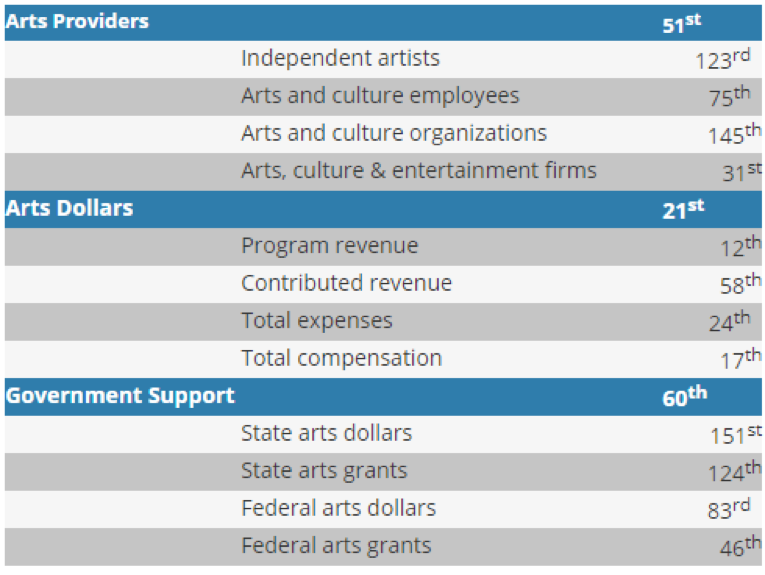 SMU DataArts asks us to consider each of these rankings as ordinal (who came 1st, 2nd, 3rd, etc. in the 953 areas surveyed). So, in 2018, Chicago arts organizations ranked 12th of the areas surveyed in regard to program revenues earned. Arts dollars are a good indicator of demand for arts and cultural programming, so seeing this area as our highest-ranking measure of vibrancy signals that local arts and cultural organizations are doing some great audience development and delivering programming that has recognizable value. Nice work! Chicago's lowest relative ranking is in State arts dollars funded to arts and cultural organizations in the metropolitan area. That sound you hear is the cynical laughter (or maybe crying) from all of the Executive Directors out there.
Check out Chicago's detailed rankings in previous Arts Vibrancy Indices below. At face-value, it looks like we have made a ton of marked improvements since 2015. Chicago has increased its ranking in Arts Providers, Arts Dollars, and Government Support (which includes state and federal dollars). So why the decline in overall ranking?
Over the next few weeks, we'll be publishing our thoughts on why Chicago's artistic vibrancy may be declining in respect to cities and metropolitan areas of the same size. We hope you'll join in the conversation to help us build awareness and figure out what's happening in Chicago. We definitely have some opinions – and hope you do too.