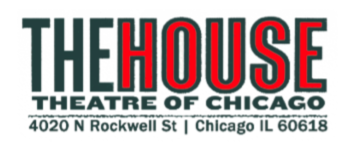 For 17 years, The House Theatre of Chicago has been home to intimate and original works of epic story. They present timeless productions and innovative new plays and musicals in pursuit of "a spirit of Community through amazing feats of Storytelling." Beyond smash hits like The Magic Parlour and their take on The Nutcracker, The House also develops new works of stagecraft. Passion, drive, and innovation are in high-supply at The House. And when they recognize the potential for growth and improvement, they know to turn to the capacity-building resources of The Arts & Business Council of Chicago.
Over the years, The House has participated in many professional development workshops and trainings offered by A&BC. We tailor the lens of our learning opportunities to accommodate organizations of all sizes and capacities. Our approach demonstrates a unique commitment to serving all players in the arts and culture sectors—not just the largest institutions or social service entities. In praise of our Learning Lab series, The House's Director of Development Lizzie Lovelady offered, "In my first years as a fundraiser, the classes focused on board communications and growth…It was a daunting task in those early days, and A&BC cut it down into bite-sized pieces, which helped dispel my anxiety."
Most recently, The House has used A&BC's services for a different organizational need: board training & matching. Our On BOARD program helped The House better understand what potential board members care about and what they consider before joining a steering team. With their new understanding, The House made an incredible pitch to prospective board members, engaged them in creative conversations, and walked away with two new additions to their board of directors.
While On BOARD is all about connecting with highly qualified board members, The House gained so much more. Lizzie Lovelady shared, "We…were introduced to other arts-oriented philanthropists and volunteers. A surprise benefit was meeting leaders from other arts organizations, so we could learn about their structures, trade ideas and share resources. We were also introduced to a few folks who didn't pursue board [service] but have become fans and supporters!"
While we're talking about fans and supporters of The House Theatre, you can be sure our name is on that list in ink. They create compelling work and sustain their organization with institutional systems facilitated by A&BC. We find great pleasure in seeing our clients thrive through our programs. When arts organizations succeed, we count that as a win for our city's entire cultural landscape.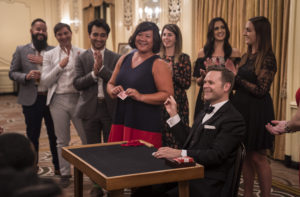 The Magic Parlour with Dennis Watkins, photo by Rich Hein.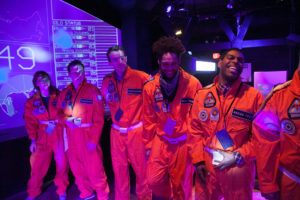 Photo of "The Last Defender" by Johnny Knight.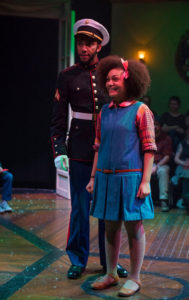 If you're looking to watch The House's innovative stagecraft for yourself, this holiday season be sure to check out the return of their imaginative, ballet-free The Nutcracker. This wholly original expansion of the beloved classic is fast-paced, beautifully choreographed, and fun for the whole family. Attend this exceptional production and you'll add it to your holiday celebrations year after year.
Read more about the other exciting productions in The House's 17th season!
Left: Photo of "The Nutcracker" by Michael Brosilow.