When:
March 12, 2019 @ 11:30 am
2019-03-12T11:30:00-05:00
2019-03-12T11:45:00-05:00
Where:
Blue Cross-Blue Shield Building
300 E. Randolph St.
30th Floor Event Center

Cost:
Individual tickets starting at $50, Tables at $1600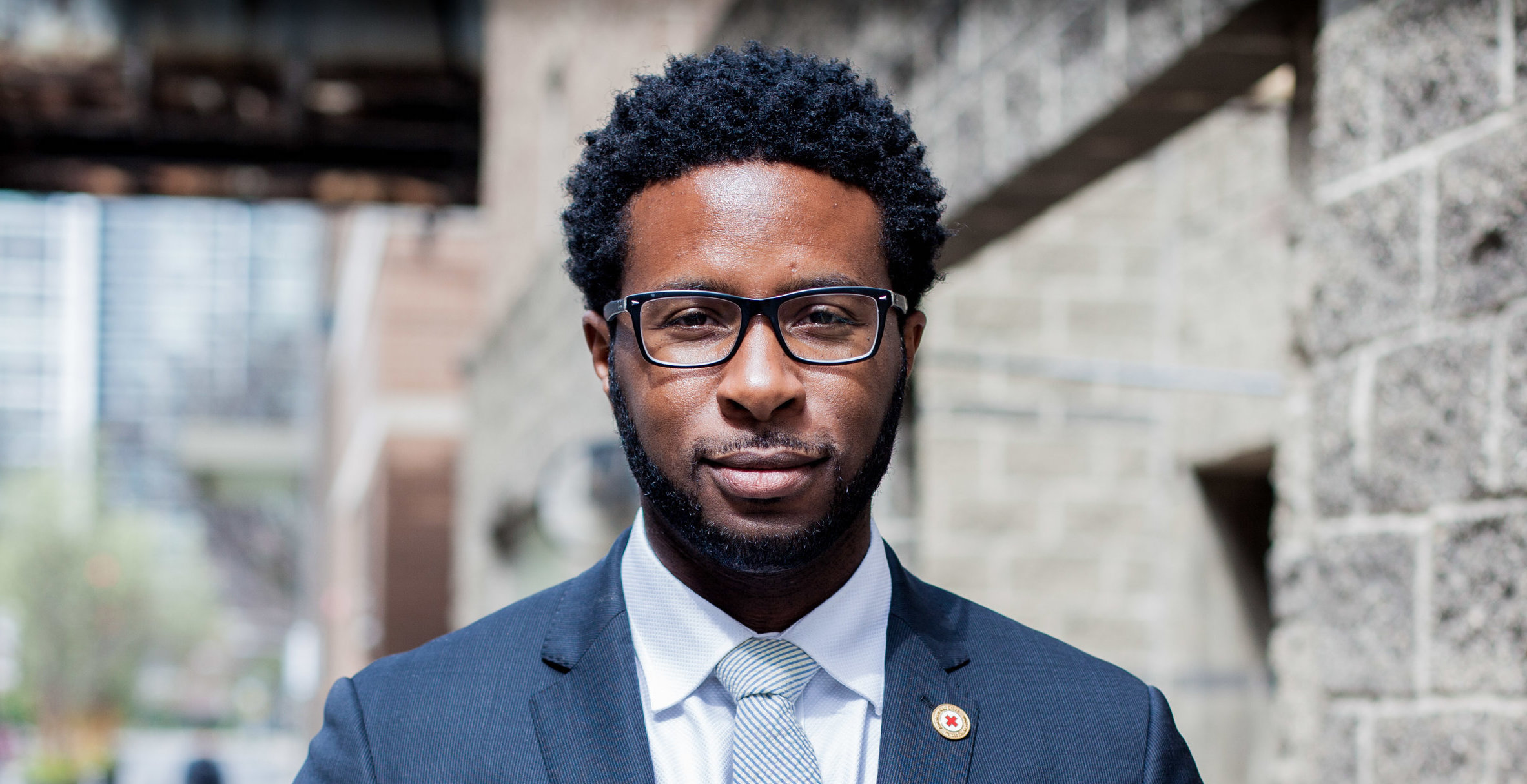 Pictured: Xavier Ramey

Tuesday, March 12, 2019, 11:30 a.m.
Blue Cross-Blue Shield Building, 300 E. Randolph St., 30th Floor Event Center
The Arts & Business Council of Chicago (A&BC) invites you to Arts & Business and Capacity: Exemplifying Cultural Equity.
The arts sector has a major impact on Chicago's culture and commerce, supporting thousands of jobs and adding value to our civic lives. But does it truly reflect the people who call our city home? How can we, as individuals and organizations, contribute to Chicago's vibrancy by lifting up our cultural diversity? Keynote speaker Xavier Ramey, chief executive officer of Justice Informed, joins this year's luncheon to share why cultural equity should matter to your business, how it benefits the communities we serve, and why Chicago's success depends on it. Ricardo Gamboa, award-winning artist, activist, and academic, will moderate discussion.
Come discover how the fusion of arts, our demographic composition, and economic development all tell a story about the vibrancy and future of Chicago!
For more information, email info@artsbiz-chicago.org or call 312-372-1876, ext. 101.
Proceeds from this event benefit A&BC's capacity building efforts throughout Chicago.

The Arts & Business Council of Chicago recognizes the generosity and lead sponsorship of Blue Cross-Blue Shield of Illinois, MERGE, Segal Consulting, Aon Hewitt, Goodman Theatre, Willis Towers Watson, Boston Consulting Group, the Joffrey Ballet, and Elkay Manufacturing.
[wufoo username="artsbizchicago" formhash="z1otspzs1641yb0″ autoresize="true" height="1200″ header="show" ssl="true"]
– – – – – – – – – – – – – – – – – – – – – – – – – – –
About Xavier Ramey
Xavier Ramey is the CEO of Justice Informed, LLC, a social impact consulting firm based in Chicago, IL. He is an award-winning social strategist, noted public speaker, and conflict mediator. Combining his background in economics, extensive management and social impact experience, and direct-action campaigning in the Black Lives Matter movement, Xavier leads a company that brings a wealth of experience and network to clients seeking catalyzed strategies for inclusion, philanthropy, CSR, and community engagement. A native Chicagoan, he is a recognizable voice on the topics of community and economic development, policing and policy violence, and connecting the Christian faith to our lived experience.
Xavier served as the lead of the Social Innovation and Philanthropy strategy in the University of Chicago's Office of Civic Engagement, managed multi-million dollar philanthropic portfolios to stimulate employment, and worked as a nonprofit Director of Development in Chicago's North Lawndale community. Xavier is a founding member of the #LetUsBreathe Collective, an artist-activist organization committed to addressing State violence against people of color. He is a Board member of Young Chicago Authors, and the newly opened Chicago Center for Arts and Technology.