When:
March 12, 2019 @ 11:30 am
2019-03-12T11:30:00-05:00
2019-03-12T11:45:00-05:00
Where:
300 E Randolph St
Chicago, IL 60601
USA

Contact:
The Arts & Business Council of Chicago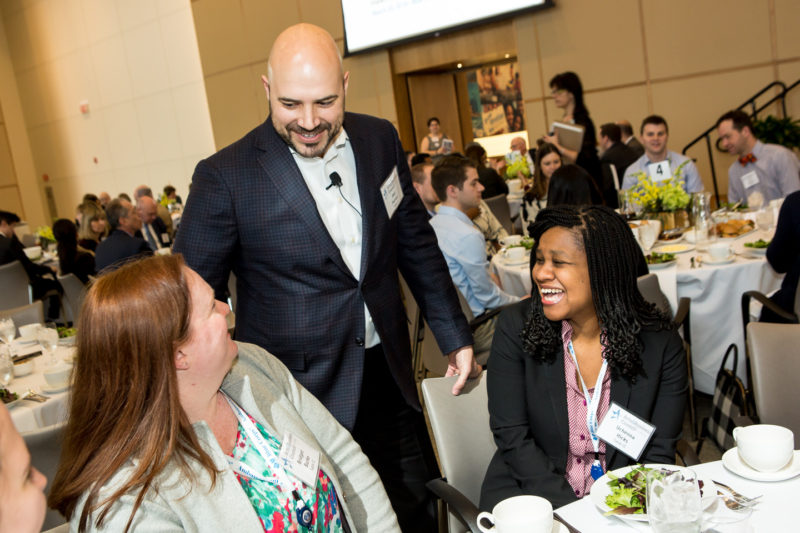 "There is no more time for social, civic, or economic silos. Integrating institutional social responsibility, inclusion, urban and demographic planning, and equitable economic models must form the basis for 21st century community development strategies. The fate of sustainable cities, marginalized communities, and American progress in a globalized world depends upon it."
Xavier Ramey, CEO and Lead Strategist, Justice Informed
You are invited to A&BC's annual benefit luncheon on March 12. The luncheon will gather like-minded individuals dedicated to exemplifying cultural equity through values, policies, and practices in order to build substantive and meaningful relationships with the communities around us – and served by us. Arts & Business and Capacity: Exemplifying Cultural Equity will be an event unlike any other in Chicago, leveling strategies to realize bottom-line impacts and admirable corporate citizenship. Xavier Ramey of Justice Informed will deliver the keynote address. Ricardo Gamboa, award-winning artist, activist, and academic, will moderate.
Tuesday, March 12 at 11:30 am
300 E Randolph, 30th floor
Chicago, IL 60601
Previous Corporate Partners include: Accenture – Aon – The James A. and Mary H. Bell Charitable Foundation – Blue Cross and Blue Shield of Illinois – The Boeing  Company – Boston Consulting Group – Crain's Chicago Business – Richard H. Driehaus Charitable Lead Trust – The Duchossois Group – Elkay Manufacturing – Goodman Theatre – Holland Capital Management – HY Connect – IBM –  Joffrey Ballet – McDonald's – Northern Trust Company – Ogilvy Public Relations – Price Waterhouse Coopers – Quarles & Brady, LLC – Rosenthal Collins Group – School of the Art Institute of Chicago – Segal Consulting – South Coast Solutions – Staples – Williams Capital Group – Willis Towers Watson