When:
September 10, 2019 @ 9:00 am – 10:00 am
2019-09-10T09:00:00-05:00
2019-09-10T10:00:00-05:00
Where:
The Arts & Business Council of Chicago
100 S State St
Chicago, IL 60603
USA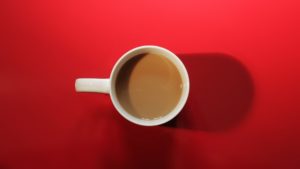 It's time for a reality check: "art for art's sake" may be a thing of the past.
Arts and cultural nonprofits (as well as those who fund them) are shifting to uplift social causes in our communities. Organizations working in areas like arts & housing, arts & health, and arts & veterans' affairs are now leading the way in America and reframing the role of art in our society. But are you prepared for this new funding landscape?
Join Breakfast Club to learn from organizations working in and exploring this new space: the "arts &" intersection.
Who should attend: nonprofit administrators, creative practitioners, board leadership, and artist-activists
Registration: $5
A cereal bar, coffee, and tea will be provided.
For more information, and accessibility accommodations, email Braden Cleary at bcleary@artsbiz-chicago.org or call 312.372.1876 ext. 105.
[wufoo username="artsbizchicago" formhash="zt2gkvx0k9ah09″ autoresize="true" height="1476″ header="show" ssl="true"]
About Breakfast Club
The Arts & Business Council of Chicago convenes a monthly morning gathering for arts administrators to discuss topics and share ideas relevant to the business of art. Breakfast Club is a dynamic opportunity for arts administrators to connect with one another and collaborate on solutions for navigating personal and industry challenges.