When:
February 12, 2020 @ 6:00 pm – 8:00 pm
2020-02-12T18:00:00-06:00
2020-02-12T20:00:00-06:00
Where:
Humboldt Park Cultural Center
1440 N Humboldt Drive
Chicago, IL
60622

Art for art's sake is a thing of the past. The arts, cultural, and creative sector (including institutional funders) is shifting to uplift civic causes in the communities it serves. Organizations working at intersections like arts and youth development, arts and health, and arts and veterans' affairs are leading the way in using creativity and culture to improve the social and economic lives of their constituents.  
In this session we will discuss:
why artmakers are partnering with existing social service agencies
how artmakers are operating in divested communities where resources are scarce
the importance of arts, culture, and creativity in "non-arts" organizations
how you can thread social practice into your artmaking
Panelists: Calvin King / Founder and Executive Director / Free Lunch Academy
Cate Fox / Senior Program Officer / The John D. and Catherine T. MacArthur Foundation
Lauren Krieg / Senior Program Officer / Albert Pick, Jr. Fund
Registration: $65
[wufoo username="artsbizchicago" formhash="z1abpy3i0mwlsnh" autoresize="true" height="1539″ header="show" ssl="true"]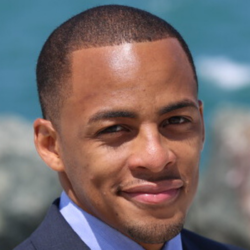 Panelist bio: Calvin King III is a local Chicago business consultant and accomplished playwright with over 30 completed works for the stage. Calvin was very active in theater and writing for the stage during college. After becoming a father, educator, and youth pastor his creative work began to naturally center itself around children and youth. He set out to find ways he could use entertainment in an educational way to help coach and mentor young people to become the absolute greatest version of themselves, one choice at a time. Serving as the Founder and Executive Director of the non-profit Free Lunch Academy, Calvin has developed innovative teaching arts programs where children participate in their own learning and develop better social skills while having fun. Through mentoring his teaching artist staff and partnering with other organizations in the community, Calvin has made it a goal of the organization to eradicate bullying worldwide by October 1, 2025.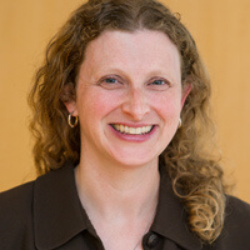 Panelist bio: Cate A. Fox is a Senior Program Officer at the John D. and Catherine T. MacArthur Foundation headquartered in Chicago, Illinois. At the Foundation, Cate oversees: Culture, Equity, and the Arts and Community Capital awards as part of her work with the Chicago Commitment team.
Previously, Cate served as a senior consultant at The Alford Group, a consulting firm to the nonprofit community. Over seven years with Alford she helped nonprofit organizations, including those in the arts, evaluate programs, assess organizational strength, conduct strategic planning, and increase fundraising. Cate also worked with the Girl Scouts of the U.S.A. to revise its international programs and structure.
Cate received a Master of Arts degree in Peace and Development Studies with first class honors from the University of Limerick (Limerick, Ireland), and a Bachelor of Arts cum laude from Hollins University (Roanoke, VA).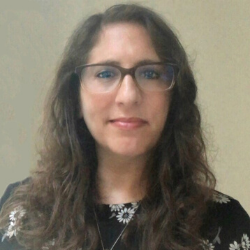 Panelist bio: Lauren Krieg is the Senior Program Officer for the Albert Pick Jr. Fund, a private foundation that supports Civic Engagement, Education, the Arts, and Violence Prevention Programming and Healthcare Access for Children and Youth. Lauren is also the Vice President of Iris Krieg and Associates, a philanthropic advisory firm that provides grant management and consultation services to foundations and individual donors. Through this role, for more than eleven years, she has worked for several other Chicago foundations supporting the arts and a variety of other issues. Lauren has served on the Steering Committee of the Arts Work Fund for Organizational Development since 2008 and has been a strong advocate for the use of arts as a tool for improving communities and people's lives in both traditional and unique ways.
Lauren earned a Bachelor of Arts degrees from Bryn Mawr College in Spanish and Cultural Anthropology and a Master of Education degree in Educational Leadership from Framingham State College.