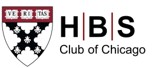 The Arts & Business Council of Chicago (A&BC) is excited to assist the Harvard Business School Club of Chicago (HBSCC) in recommending passionate arts and cultural leaders to HBSCC's Community Impact Scholar program. The Community Impact Scholar Program will provide arts and cultural leaders of nonprofit organizations exceptional professional learning through fully-funded coursework at the Harvard Extension School. Arts and cultural leaders accepted into the Community Impact Scholar program will be matched to attend one of three online courses offered in the Management Certificate Program at the Harvard Extension School for Fall 2019 semester. Accepted candidates will also be matched with a peer tutor from the Harvard Business School Club of Chicago and a weekend on-campus immersion at Harvard University in Cambridge, MA.
Qualified candidates for the Community Impact Scholar program are leaders of arts and cultural organizations (3+ years in current position) with annual budgets under $1 million dollars.
Interested arts and cultural leaders are encouraged to complete a short online application including a current resume, letter of recommendation from the organization's board President / Chair, and a writing sample. The writing sample will not be considered during the application and selection process. Writing samples of selected candidates will be provided to Harvard Extension School at the time of course registration.
A&BC is committed to removing barriers that are faced by equity-seeking groups including veterans, people with disabilities, individuals who identify as members of ALAANA communities, and individuals who identify as LGBTQIA+. Members of these groups are encouraged (but are not required) to self-identify as such in their application.
In furtherance of Harvard Business School's mission, the HBS Club of Chicago looks to inspire, educate and support Non Profit Leaders who make a difference in the Chicago area and provide channels for our Club's members to make a positive impact in the community.
Application closes Saturday, June 15 at 11:59 P.M.