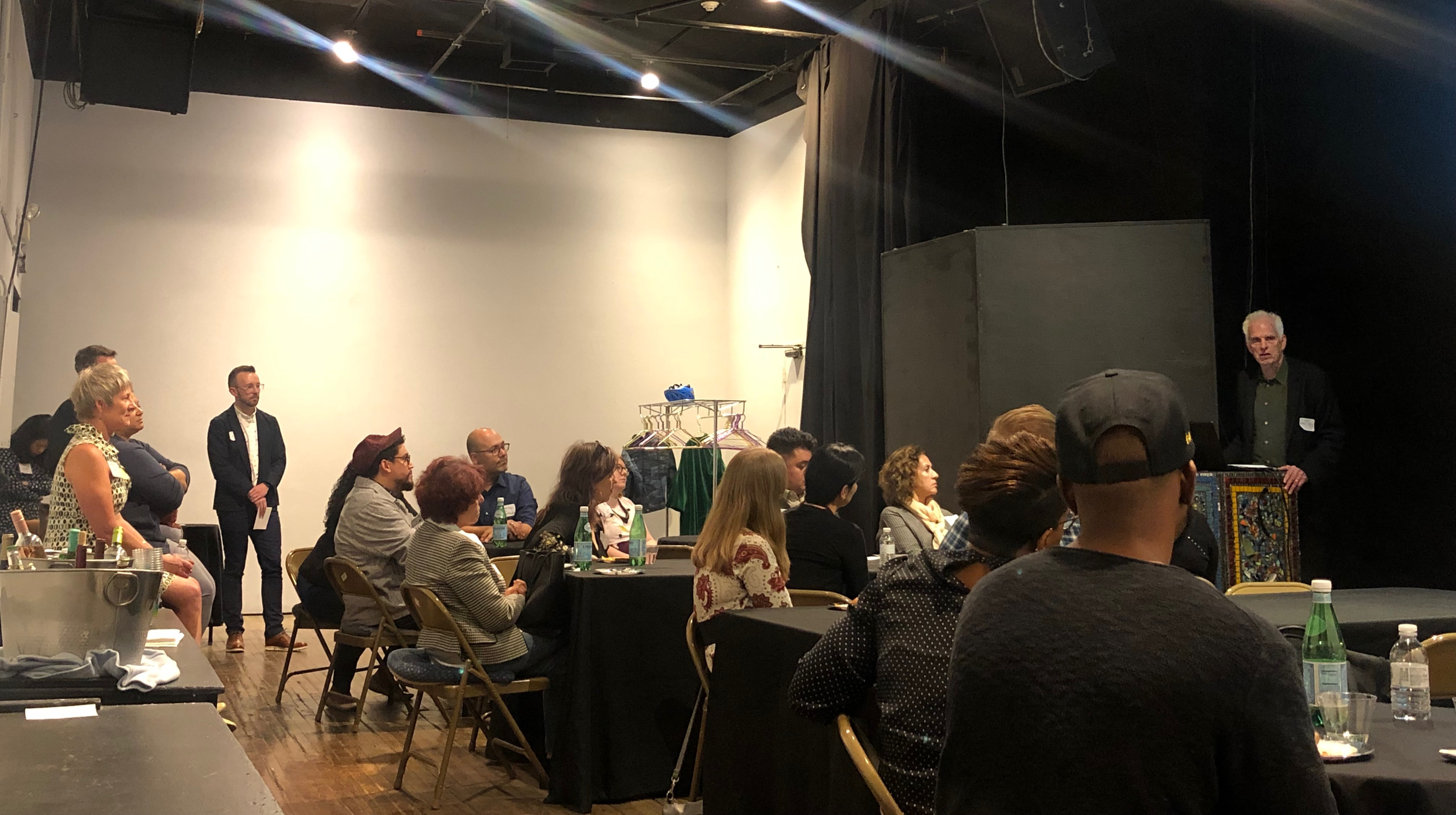 Contributor: Braden Cleary / Manager, Arts Services
And we're off! The Arts & Business Council's Year of Chicago Theatre Capacity Building Cohort has officially launched – and we couldn't be more excited.  
Through generous support from a CityArts Grant from the City of Chicago Department of Cultural Affairs & Special Events, the Arts & Business Council (A&BC) will realize it's 77 Communities Initiative by creating a suite of capacity building programs specifically tailored to the needs of 10 Chicago performing arts organizations. Each of these fantastic organizations is either run by and/or serving people of color in Chicago and has deep ties to the communities in which they work.  
Participating organizations will advance their path towards sustainability, strengthen their management and governance practices; enhance their artistic activities, and improve community impact using a mix of our smARTscope® assessment tool and aligned coaching, board development, consultation, and peer learning opportunities, 
Through 2020, cohort members will benefit from: 
An o

rganizational assessment to understand where 

capacity building 

is 

of greatest impact;

 

Professional development workshops on topics like fundraising, marketing, finances, and audience development;
Management consulting through our Business Volunteers for the Arts® program; 

 

T

raining for staff and board leadership

,

 through our

Board Labs series

, to further their understanding of nonprofit board roles and responsibilities; and

 

Peer learning

,

 

and knowledge sharing, 

to 

deepen relationships and further 

connect 

cohort

 participants.

 
To truly fall in love with Chicago, you have to go to our theatres. This is where the city bares its fearless soul. At A&BC, we know that to truly see Chicago's fearless soul, we need to see theatres that are thriving in Chicago's historically divested communities, challenging euro-centric ideas of theatrical production, and creating representation for people of color in performing arts. 
Join us in congratulating our Year of Chicago Theatre Capacity Building Cohort!